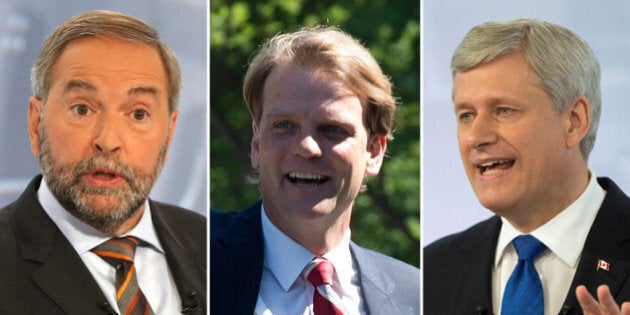 Stephen Harper has called on NDP Leader Thomas Mulcair to apologize to Chris Alexander for claiming "nothing" was done to help the Kurdi family's refugee application.
Alan Kurdi's name was brought up during a French-language debate in Montreal Thursday in a fiery exchange between the Conservative and NDP leaders about the Syrian refugee crisis.
"The reality is (Immigration Minister) Alexander did nothing," Mulcair said. "The reality is Chris Alexander has not told the truth to journalists, has not told the truth to Canadians since the beginning."
Watch a clip of the exchange here:
Kurdi's body washed up on a Turkish beach on Sept. 2. Photos of the dead boy, face-down in the sand, dressed in his T-shirt, shorts, and small shoes, were splashed across front pages around world — and turned the refugee crisis into an election issue in Canada.
Muclair continued his attack by reasserting that an NDP government would honour the United Nations' request that Canada accept 9,000 refugees before Christmas and 46,000 over the next four years.
It's a piece of election rhetoric that has been debunked by experts as "full of baloney"; it's not within UNHCR's to make direct demands to countries.
Harper called Mulcair's claim about Alexander "entirely false," to which Mulcair hit back by calling the Conservative leader's response "not true."
"The NDP should apologize to Mr. Alexander," said Harper.
"It's you who should apologize, Mr. Harper," responded Mulcair.
Mucair's assertion that Alexander did "nothing" to aid the Kurdi family's refugee application is a 180-degree flip from remarks the NDP leader said on Sept. 3, one day after Alan's death.
"It would be too easy this morning to start assigning blame," Mulcair said at the time.
"Chris Alexander has a lot to answer for but that's not where we are right now. We're worried about how we got here. How the collective international response has been so defective, how Canada has failed them completely."
Alexander announced on the same day that he was putting a temporary halt to his re-election campaign to assume ministerial duties related to Syria's ongoing refugee crisis.
The decision came after it was revealed that Alan's aunt living in British Columbia had written a letter to Alexander about the family's plight.
That letter was hand-delivered by the NDP's Finn Donnelly in March.
The Port Moody-Coquitlam incumbent candidate had given multiple interviews about his role in mediating a link between the Kurdi family and Alexander, and accused the Conservative minister of failing to take action.
Later it was revealed a formal refugee application was filed only for Alan's uncle Mohamed and his family, but was returned due to incomplete information.
Donnelly was accused of misleading Canadians, but Mulcair brushed off the criticism and praised his candidate's efforts to try and "save that family."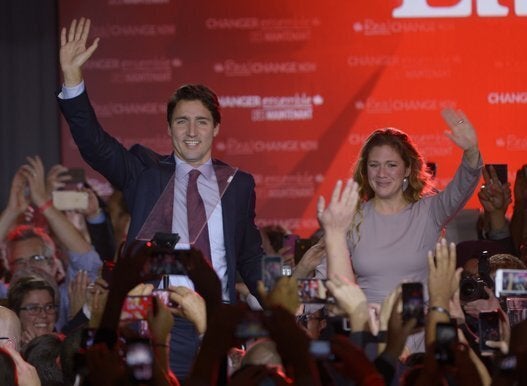 In Photos: Canada Election 2015