"The models in this show will be taking selfies with you. Be part of this special fashion moment."
It's an introduction many in the fashion industry are not use to hearing, but on Dolce & Gabbana's runway, the selfie was highly encouraged.
On Sunday afternoon, the Italian fashion house led by Domenico Dolce and Stefano Gabbana, presented their spring/sumer 2016 collection at Milan Fashion Week, where four screens and a sign that read 'Selfie' hung above the audience. The show, entitled, "Italia Is Love," was a love letter to Italy's postcard views of Capri, Amalfi, Rome and more. Virgin Mary medallions were threaded into burgundy velvet dresses, bags replicated tourist cameras and sequinned versions of Michelangelo's David were patched onto different pieces.
The catwalk, set up as a traditional Italian restaurant with fruit stands and souvenirs, saw numerous models carrying phones in their hand and stopping mid-walk to snap a pic for Instagram. Using #DGselfie, the photographs were immediately projected on the screen.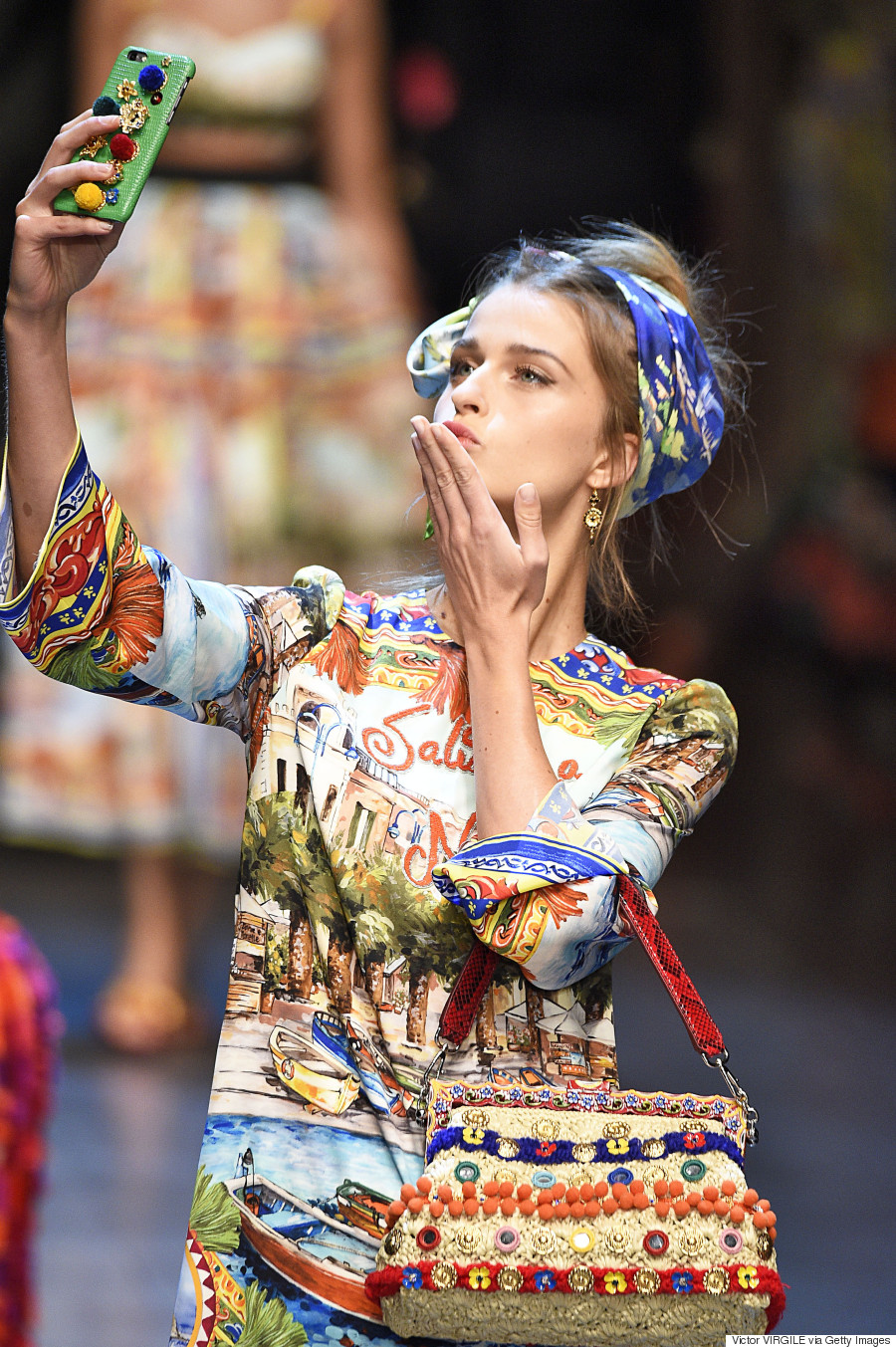 This isn't the first time Dolce & Gabbana have incorporated selfie culture into their collection -- the brand's fall 2015 campaign features models of all ages engaging in some seriously strong picture-taking skills.
Check out the fall 2015 campaign below, and watch the video above to see the spring 2016 collection.
Follow Huffington Post Canada Style on Pinterest, Facebook and Twitter!