Transitioning from a crib to a "big kid" bed is an important milestone in a child's life. And one handy father has made the process easier on his son — by building him the "most awesome bed ever" out of IKEA parts.
Palo Alto, Calif.-based father Eric Strong posted a video on YouTube last year that shows him turning four pieces of IKEA furniture into a bed, slide, storage space and secret room, all in one innovative package.
The video really started to take off online after being posted to Reddit eight days ago, where it had generated over 5,000 upvotes and drawn almost 1,250 comments as of Monday afternoon.
The project began out of necessity. Strong's son had outgrown his crib, but the boy had difficulty accepting that fact. He said he'd only be OK with it if his next bed was the "most awesome" one of all time.
So Strong used parts from two Kura beds, as well as Besta and Trofast storage units to make a kids' bed unlike any we've seen.
Here are some of its most outstanding features: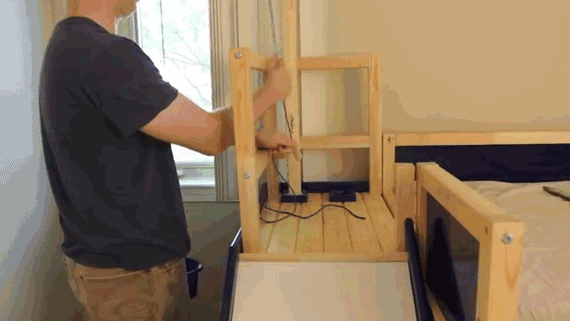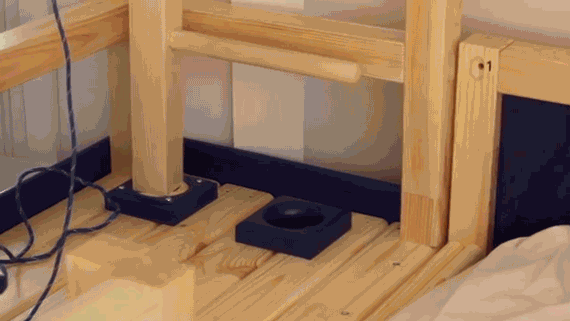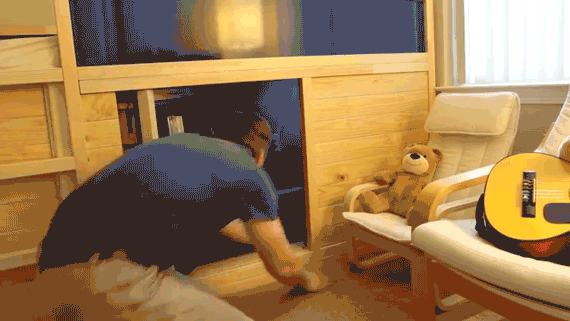 (Just kidding. It's a secret room with LED lights.)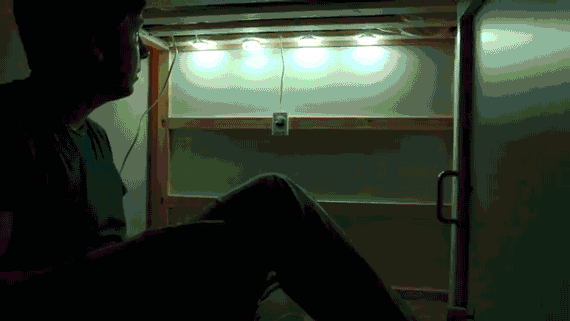 We think the boy is going to like this just fine.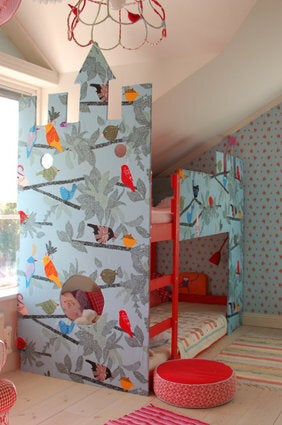 17 IKEA Kura Bed Hacks That Will Blow Your Mind!