The NDP's candidate in the riding of Toronto-St. Paul's has shared his own take on Justin Trudeau's escalator ad.
Noah Richler, an author who is hoping to best Liberal incumbent Carolyn Bennett, mocks the clip of Trudeau walking up a south-bound escalator by taking the one next to it.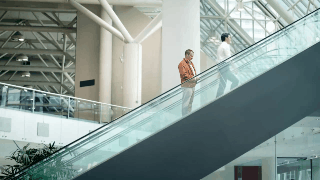 "I'll tell you what's happening to millions of Canadians," Richler says in the video, which was uploaded to YouTube on Sept. 25.
"They're suffering through a ridiculous ad for a campaign full of pie-in-the-sky promises the Liberals can't possibly keep, that would send Canada into a tailspin," he says as he lobs a bunch of campaign flyers back at Trudeau.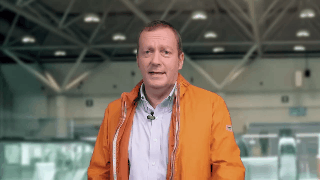 Richler goes on to bash the Liberal leader's plan to run deficits annually for three years with a pledge to balance the books in 2019.
"A $30-billion deficit? Sure," Richler says sarcastically. "Here's the truth of it: Justin's plans are to spend money the party doesn't have and doesn't have to account for."
Many of the Liberals' election promises hinge on Trudeau's plan to borrow tens of billions of dollars by selling government bonds and spending the money earned from that on building roads, bridges and other infrastructure projects across the country.
Richler, the son of Canadian writer Mordecai Richler, told The Toronto Star in July that he was moved to run for the NDP because of its focus on cities and child care, although he told the newspaper that his family has gravitated toward the Liberal party in the past.
"It's not unlike publishing. They're both such irrational businesses, so you want to have a boss you like," he said. "Not much point in doing it otherwise. And I think (NDP Leader Thomas) Mulcair is a smart man."
Richler's opponent, Bennett, won the riding in 2011 with more than 40 per cent of the vote.
With files from The Canadian Press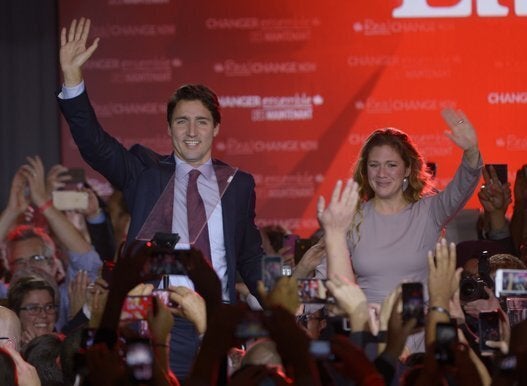 In Photos: Canada Election 2015