Pope Francis Meets Baby Pope: Action News viewer Daniel Madden has quite a story to tell and so will his daughter...when she learns how to talk. #PopeinPhilly --> http://6abc.cm/1OZek66

Posted by 6abc Action News on Saturday, September 26, 2015
Pope Francis has a look alike you'd never expect!
On Saturday, Dana and Daniel Madden dressed up their four-month-old daughter Quinn in an adorable papal costume to attend the Pope's parade in Philadelphia. As Pope Francis made his way down the street, baby Quinn caught his eye and he couldn't stop laughing!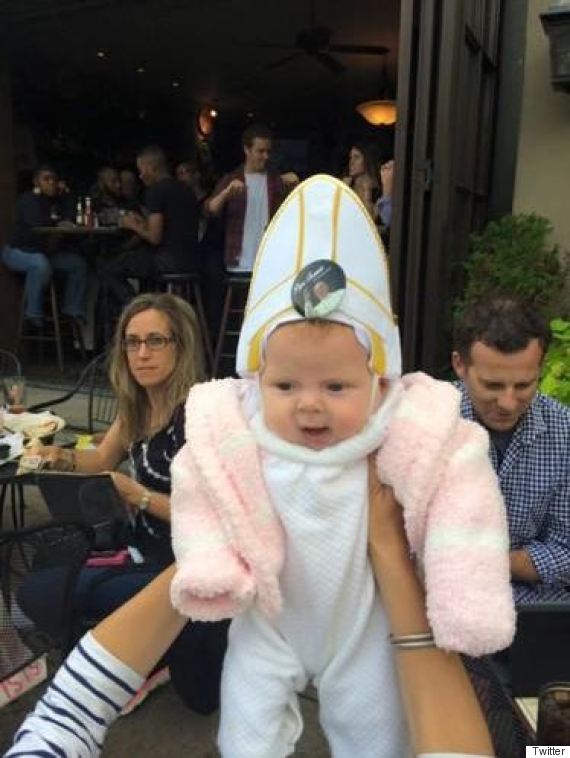 Watch the video above to see the adorable encounter.
In the clip, a security guard is seen bringing the baby over to the Pope so he can kiss and bless her. The Pope then says something to his guard before Quinn is returned to her parents.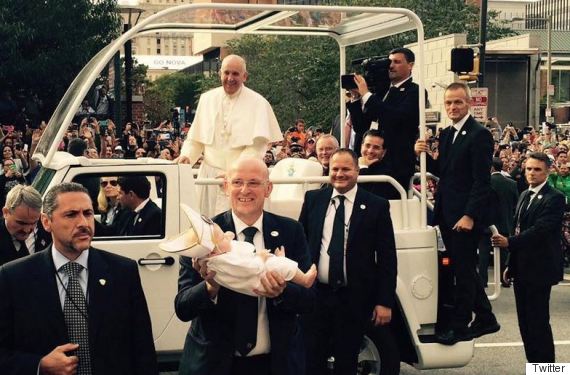 "He told his security guard to tell us that we have a great sense of humour," Daniel told 6ABC Action News.
His wife, Dana, then added: "We couldn't believe we were able to make him laugh. What an amazing experience."
The video of Pope Francis and Quinn's meeting has now gone viral. On 6ABC Action News' Facebook page, the clip has been viewed over six million times and has more than 67,000 shares!
In the comments, many not only gushed over the baby Pope's cuteness, but also over the Pope's adorable interaction with her. "See the face of Pope Francis when he saw the baby? Priceless!!" one wrote.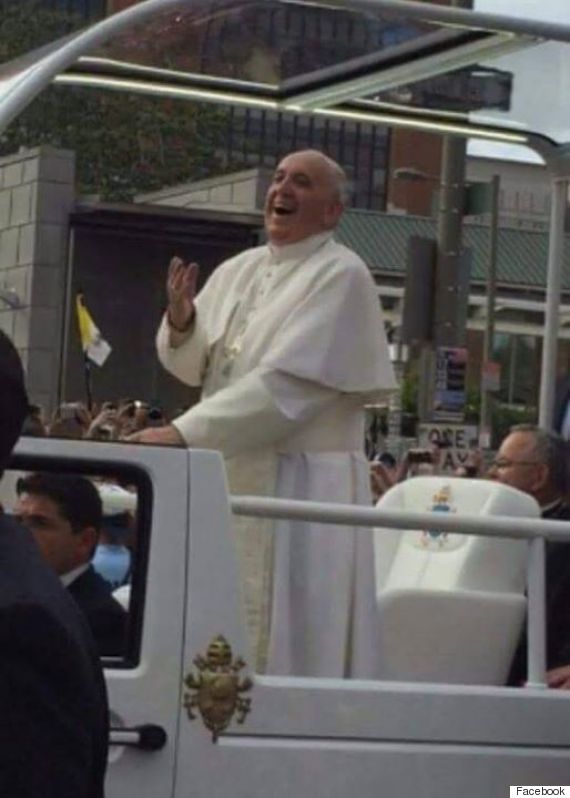 Another said: "Pope Francis is my favorite Pope!! This is a great story and I hope Baby Pope (Quinn) understands the magnitude some day!"
Pope Francis ended his six-day U.S. trip on Sunday. During his time in the States, he attended parades and made speeches, addressing issues such as climate change. And of course, he made time to bless the crowds of people who came out to see him, including baby Quinn.
Also on HuffPost
Pope Francis Meets President Obama At The White House