Dimitri Otis via Getty Images
When we think of fall, we think of a few things: cozy sweaters, blanket scarves, pumpkin spice lattes and snuggling.
Yes, cuddle season has arrived, meaning it's ample time to cozy on up to your S.O. while watching Netflix and drinking some apple cider.
However, for those of us who don't have a cuddle buddy, Lululemon has the next best thing: leggings that feel like hugs.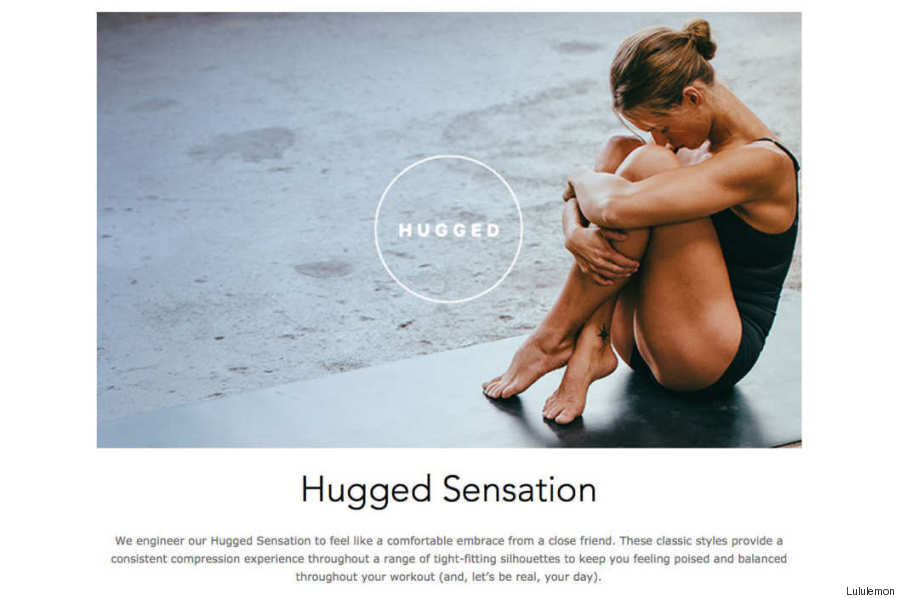 Yes, the Canadian activewear brand's new line of leggings include a "hugged" fit, which, according to Lululemon is "[engineered]...to feel like a warm embrace from a close friend." Or as Jezebel puts it, they "will heal that gaping emotional maw with the powers of elite activewear."
Along with helping you feel all warm and fuzzy again, the Hugged sensation leggings (along with the rest of the clothing line under said fit) also promises to "keep you poised and balanced through your workout."
That seems *almost* better than a girlfriend/boyfriend.
Shop the Hugged sensation here.
Follow Huffington Post Canada Style on Pinterest, Facebook and Twitter!

ALSO ON HUFFPOST:
Photo gallery

Our 15 Favourite Shoes This Fall

See Gallery