A denim button up shirt (or chambray) is a versatile wardrobe staple that's perfect for every season!
For a comfortable casual look, it can be left open over a tank or tee and paired with skinny jeans (think Canadian tuxedo). Or, dress it up by wearing it buttoned up and tucked into a pencil skirt, and add a statement necklace. The options are endless!
This week, With Wendy is teaching us how to create our own collared denim button up shirt. If you're looking to put your sewing skills to the test, this is the project for you! Wendy said this collared denim button up took her about a day to create, but it was definitely worth it. Here is the final result: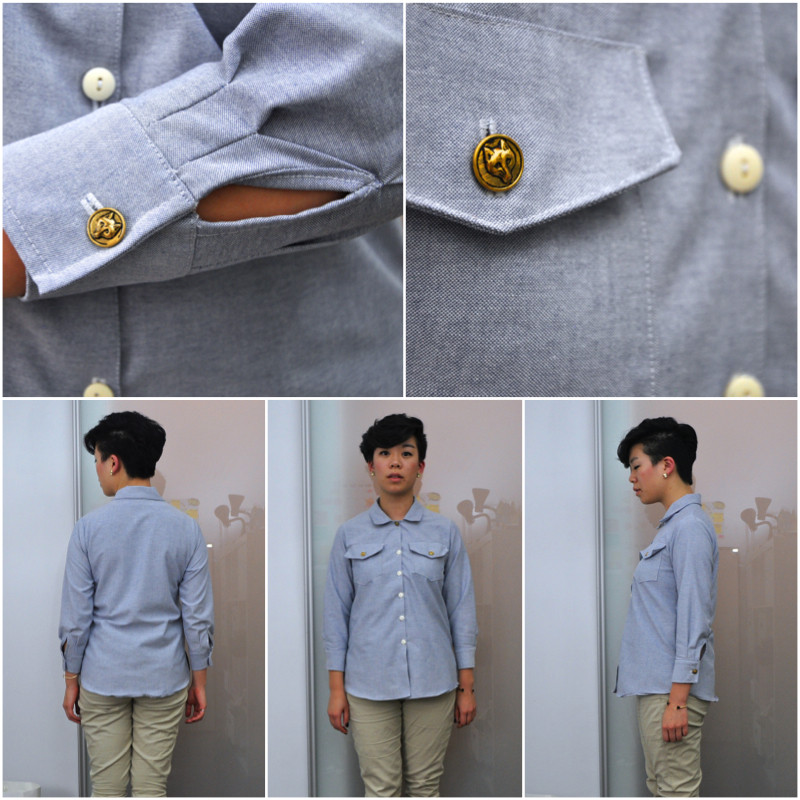 Visit Wendy's tumblr for a list of the materials she used, and watch the full tutorial above.
Let us know how your denim shirt turns out in the comments, and be sure to check back next week for more DIY fashion With Wendy.
Wendy Liu is a Toronto-based DIY fashion guru. For more of her amazing DIY tutorials, head over to her blog With Wendy or subscribe to her YouTube channel.
Follow Huffington Post Canada Style on Pinterest, Facebook and Twitter!
ALSO ON HUFFPOST: