A Liberal candidate who suggested it is "unacceptable" for women to wear the niqab during citizenship ceremonies is backing away from his comments.
Pierre Dufour, a candidate in the Northern Quebec riding of Abitibi-Baie-James-Nunavik-Eeyou, told residents at a debate on Monday that he found the situation unacceptable, and informed the Liberal party of such when he sought the nomination, according to a recording on Radio-Canada's website.
"It's not even a question of Muslims or something like that, it's directly a question that women in Canada and Quebec fought to have rights. It's the reason I endorsed my philosophy on this tangent, and I've said I don't want to get into discussions on that element," Dufour told the audience.
Reached Wednesday, Dufour wouldn't say whether or not he opposes the wearing of the niqab during citizenship ceremonies.
He said he was in a meeting and referred questions to a press release he'd written to clarify his position.
In his communiqué, Dufour wrote that, like many Quebecers, he was uneasy with the use of the niqab. "Like my party, I am also immensely attached to the equality of men and women, obtained during struggles of the last decades," he wrote.
"That said, I am also very conscious, that except in circumstances where a person must unveil themselves for identification purposes such as before a citizenship ceremony, during the taking of the passport photo, or at airport security, the state cannot tell a woman, or anyone else, how to dress," Dufour added. "In that sense, I agree with and I support the position expressed by Justin Trudeau on this topic."
Liberal party spokesman Olivier Duchesneau told The Huffington Post Canada in an email that Dufour had been transparent with the party in that he was "uncomfortable" with the wearing of the niqab.
"He also told us he would support the Liberal party's position on the issue," Duchesneau said. "There is no contradiction between being uneasy with the niqab and understanding that this uneasiness isn't sufficient to remove rights."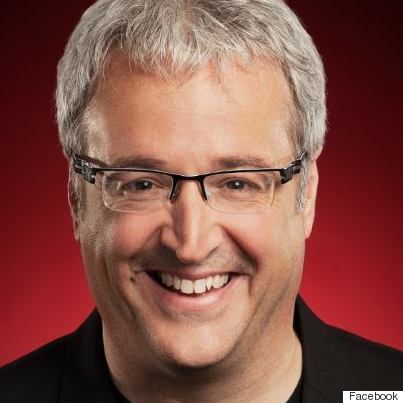 Liberal candidate Pierre Dufour is running in the Northern Quebec riding of Abitibi-Baie-James-Nunavik-Eeyou.
Dufour made his comments during an all-candidate debate where NDP incumbent Romeo Saganash also backed away from his party's policy. Saganash seemed to suggest he thought new Canadians should learn to assimilate.
"When the first French settlers arrived, they knew how to not only adapt, but they also adopted certain practices and customs of the First Nations," the Cree MP said, according to a clip posted on Radio-Canada's website
"That is what we must do, with regards to this. The niqab, for me, personally, and I don't think my party would be in agreement with me … on this, but the niqab is an oppressor's clothing," he said.
Saganash was one of three NDP candidates who distanced themselves from NDP leader Thomas Mulcair's policy of supporting wearing of the niqab during oath taking ceremonies.
Pierre Nantel, the incumbent candidate in Longueuil–Saint-Hubert, said last week he opposes the niqab during citizenship ceremonies. On Tuesday, NDP candidate Danielle Landreville in Joliette voiced her opposition. Landreville's campaign staffer told HuffPost that NDP president Rebecca Blaikie had not only been informed of Landreville's communiqué in which she announced her position, but also that the NDP had approved it the evening before it went out to the media.
NDP spokeswoman Valérie Dufour denied the party had been informed. But she said none of the candidates who had expressed their "unease" with the niqab would be sanctioned.
'Very sensitive issue'
On Wednesday, Mulcair said he was also uncomfortable with the wearing of the niqab.
"I understand it is a very sensitive issue. I know some people feel uncomfortable, but I'm not indifferent to that. It makes me uncomfortable too," the NDP leader said. "But once the courts have ruled on this, you have to go along with it. You have to realize that those … people are obliged to identify themselves nevertheless with their faces uncovered before they actually make the oath. Just as you have to uncover your face for your passport and I totally agree with those rules."
A CBC report found that since the Conservatives banned niqabs during citizenship ceremonies in 2011, only two women refused to swear the oath with their faces uncovered.
Trudeau said the two cases out of more than 686,000 people showed Conservative Leader Stephen Harper was more interested in playing the "politics of fear and division" than talking about the economy.
"We see quite clearly through numbers like that that this is an issue that has been raised by politicians who really have nothing to offer in terms of economic growth or investment. Who have no plan to meet the real needs of Canadians who are having trouble making ends meet," the Liberal leader said.
Citizenship and Immigration Canada spokeswoman Sonia Lesage told HuffPost that while the department was only aware of two individuals who had decided not to proceed with the citizenship ceremony based on the requirement they needed to remove their face coverings, about 100 women per year were affected by the policy.
The Tories and the Bloc Québécois are using the niqab as a wedge issue in Quebec to try to gain support at the NDP's expense. The topic is likely to come up Friday during the final leaders' debate, which will be in French on TVA.
With previous files
Also on HuffPost
In Photos: Canada Election 2015