It's a bright autumn afternoon when I meet Ethan Song at the St-Viateur Street location of Frank & Oak, the menswear company he co-founded. Surrounded by the highly caffeinated and stylish young professionals of the Mile End, the beating heart of Montreal's vibrant creative and technological scene, it's easy to see where the rapidly growing e-commerce-turned-brick-and-mortar retailer draws its inspiration.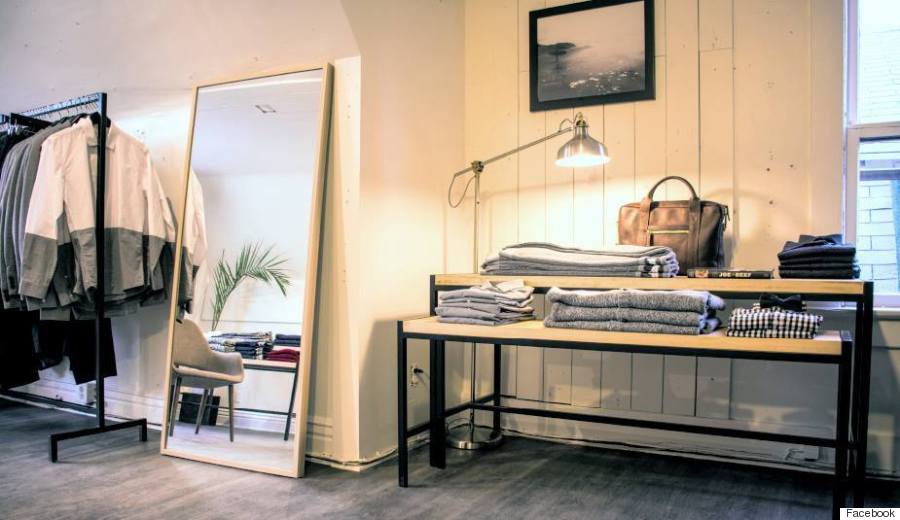 With locations across Canada and the United States, Frank & Oak stands out as a bright star on the otherwise dimming constellation of Quebec fashion brands.
An examination of recent news clippings on the province's clothing retailers feels more like skimming the obituaries. Over the last three years, Quebec has seen the shuttering of numerous homegrown retailers including Parasuco, Bedo and the Montreal-based Mexx Canada. Brands currently on life support include the once-nationwide Jacob, now reduced to five stores around Montreal, and Laura's Shoppe, which filed for creditor protection in July and closed 20 locations this past month. Even Montreal Fashion Week, once one of North America's most prominent, no longer exists.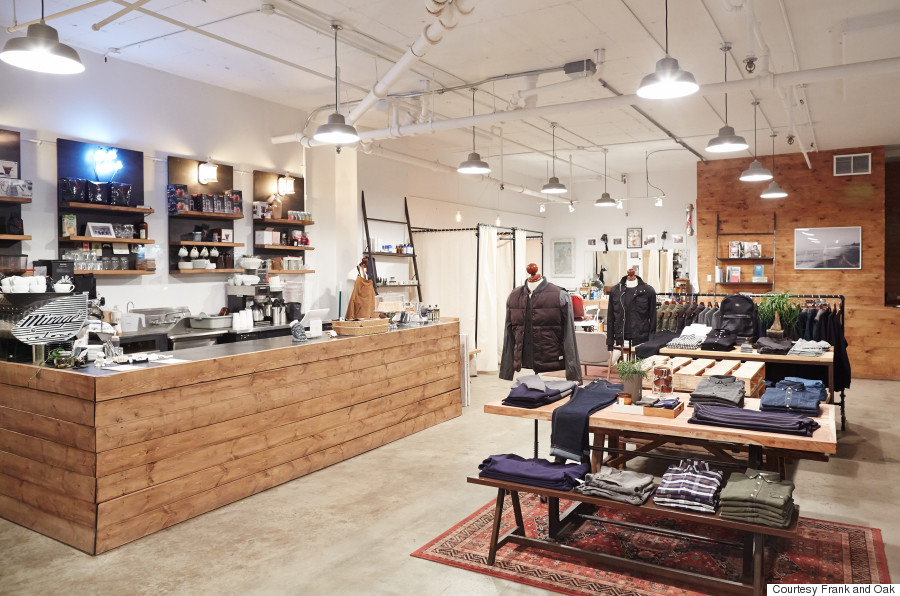 The story of Quebec fashion takes place mostly in Montreal, its cultural and economic centre. With 70 per cent of the province's apparel companies based here, the city employed over 70,000 in the sector at its peak in the 1970s. Now, numbers are less than half that, though this still represents 45 per cent of the country's fashion workforce.
While retail remains the number one employer on the island, fashion's slow departure is directly reflected in the city's busiest shopping areas, including Ste-Catherine Street downtown, and St-Denis Street and St-Laurent Street in the Plateau neighbourhood. "À LOUER" ("for rent") signs are commonplace to the point of normalization.
Tinashe Musara, one half of emerging Montreal fashion brand WRKDEPT, notes: "We often joke that the largest franchise retailer in Montreal is 'A LOUER,' but it is a shame that all these beautiful spaces remain unoccupied."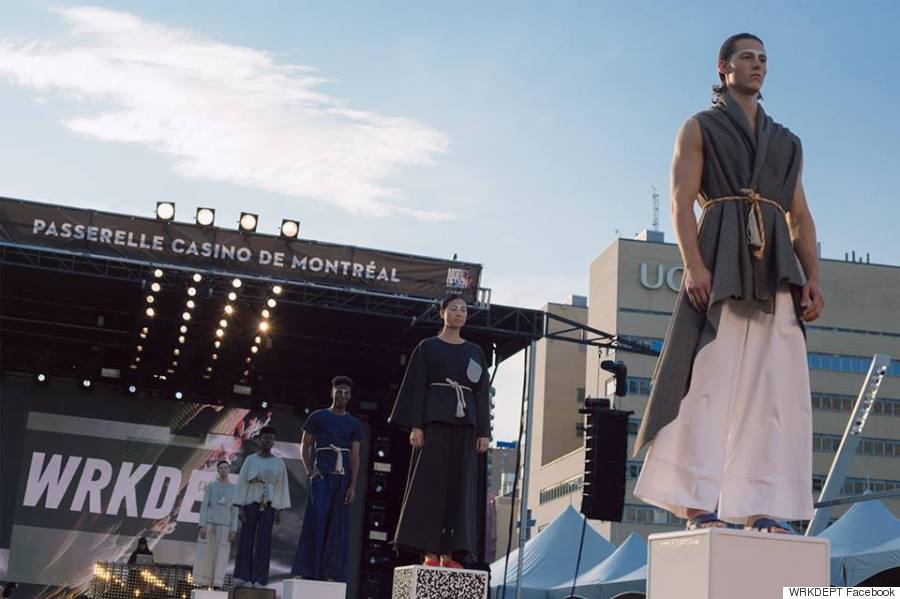 The recent condo boom has brought about a gentrification of the city's downtown core, with much of Ste-Catherine Street soon to be occupied by a fresh set of retailers including Frank & Oak's second Montreal location (on adjacent Stanley Street), a third storefront for local high-end boot makers La Canadienne, and an enormous Holt Renfrew X Ogilvy's luxury department store.
In a true sign of the times, H&M sister brand COS will be opening on October 9 in the space formerly occupied by Le Chateau, a struggling Montreal-based fashion line in the midst of yet another round of refinancing and rebranding. Noticeably absent from the new arrivals, however, are American department stores Saks and Nordstrom, both of which are opening in most of Canada's other large cities. As with many international retailers, they may be put off by the province's need for websites and signage to be fully translated into French, which can be costly and time-consuming.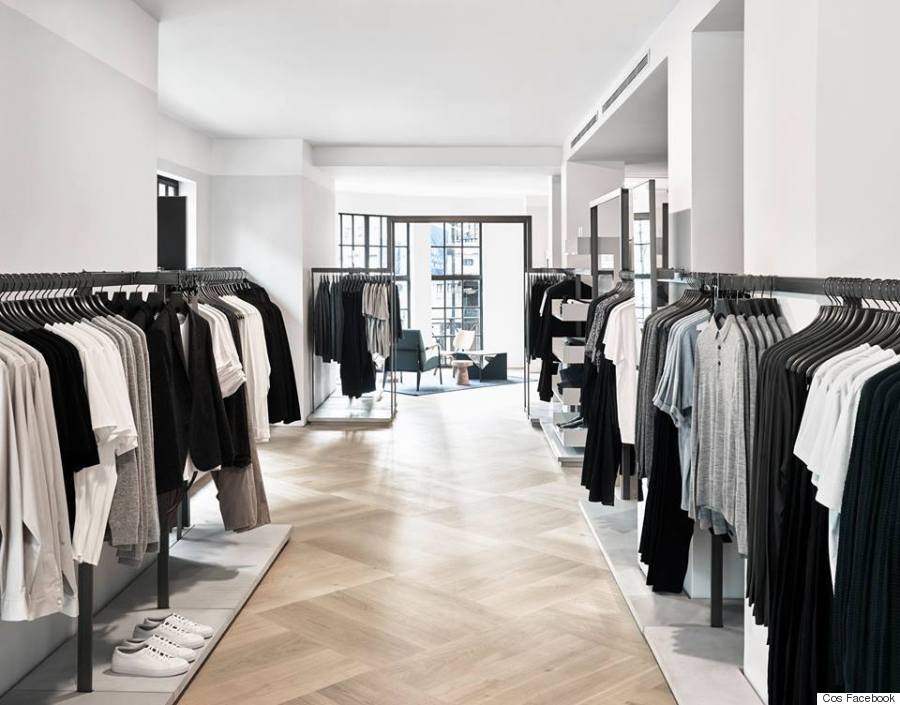 "Globally, Montreal has good branding. People do think Montreal is a cool city," Song says. If anyone can be trusted to know cool cities, it would be him. He has taken Frank & Oak from being purely an online retailer to having a physical presence in the country's hippest, most artistic neighbourhoods, including Toronto's Queen Street West and Vancouver's Gastown. By emulating the creative energy of the Mile End in these kindred areas, as well as incorporating lifestyle features such as in-store barber shops, cafes and personal stylists, he brings added value to his customers' experiences.
"People want intrinsic value," Song tells me. "It's not just about the brand anymore. People care about the quality of the product. They want a great experience -- whether it's offline or online. Transactions are no longer sufficient."
Peter Simons, president and CEO of 175-year-old Quebec retailer La Maison Simons, echoes these sentiments. The privately held department store, currently in the midst of a $200-million-dollar national expansion, hopes to remain competitive against a rising tide of international retailers entering the Quebec and Canadian markets.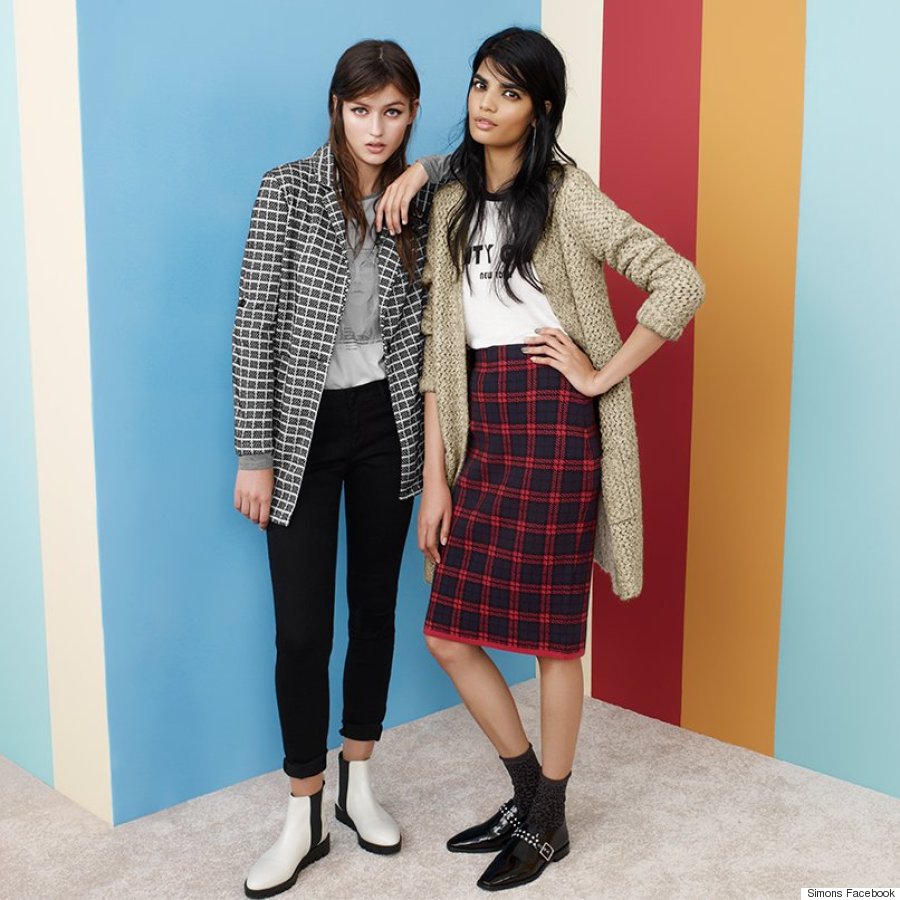 "Companies have to be investing aggressively in order to survive," Simons tells me over the telephone from Quebec City. "You need to focus on how you create value. You have to be creative." Simons details how his company has remained competitive (and thrived) where others haven't, by building their technological platforms and omnichannel initiatives. The latter aims to improve customers' in-store experiences by augmenting interpersonal and social interactions with information accessible via mobile devices and apps.
"We hope these omnichannel initiatives will give us the new ability to give service differently," says Simons. "Web will be totally integrated into the store experience."
According to the 2014 edition of Trendex North America's Canadian Apparel Yearbook, a bible of facts on the country's fashion industry, less than half of our fashion chains have functional e-commerce sites. This failure to adapt to the modern retail environment is having especially dire consequences in Quebec. Trendex North America's Randy Harris projects that 15 to 20 per cent of Canadian retailers will go out of business in the next 20 years –- with the majority from Quebec. The reasons, he tells the Montreal Gazette, are generally a denial of foreign competition, not closing stores fast enough and a lack of fresh marketing.
It's not all doom and gloom in la Belle Provence, however. Recent Quebec fashion successes include Rad Hourani, the first designer to host an entirely unisex show at Paris Couture Week, Lolë, an activewear line with almost 50 stores internationally, online luxury leader Ssense, and Reitmans. The latter recently opened New York Fashion Week with its subsidiary brand Addition Elle. Another subsidiary, activewear brand Hyba, will be taking over 17 spaces from its soon-to-be-defunct sister brand Smart Set. Investment group Fonds de Solidarité recently invested $11 million into Montreal's Rudsak and Quebec City children's clothing line Souris Mini.

When asked why he would start a fashion brand here despite economic uncertainty, Musara tells me, "As a small business, we have been able to afford a sizable workspace and a showroom in St Henri, and have maintained a local production team -- both things that I would not be able to afford in Toronto."
"There is a set network of fashion people who are both accessible and affordable because they have operated in the city forever," Musara continues. "You get to know your team of seamstresses, fabric stores and customers much easier."
More established Quebec brands can learn from this mentality. Montreal is still a large player in fashion manufacturing; the community and infrastructure are here, and it remains the best in country. By following in Simons and Frank & Oak's lead of investing in digital technology and value-added customer experiences, they stand a chance of surviving against international competition. Otherwise, we may all soon be saying "Je me souviens" about Quebec's fashion retailers.
Follow Huffington Post Canada Style on Pinterest, Facebook and Twitter!
Also on HuffPost
10 Retailers Closing The Most Stores