No Thanksgiving spread is complete without crispy-on-the-outside, soft-on-the-inside stuffing.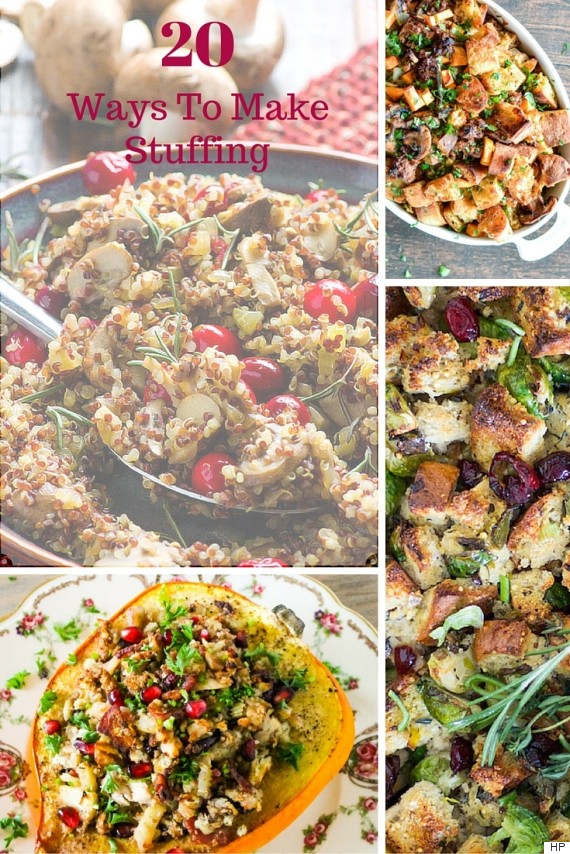 In the slideshow below, we scoured the Internet to find 20 different ways to make and serve stuffing. With recipes like stuffing meatballs to gluten-fee wild rice stuffing to classic cornbread stuffing, everyone can enjoy this seasonal side.
Making a good stuffing comes down four simple secrets. First, choose the right base — bread is best, but you can substitute it for grains. Just keep in mind that different types will provide different flavours. Our favourite picks are sourdough bread or wild rice, which you'll want to leave out overnight to dry out just a touch.
Step number two, saute your vegetables. Cook staples like onions, celery, leeks and herbs in butter for extra flavour before adding it to the dried base. Step three, whisk eggs into stock and combine with bread and vegetable blend. Finally, bake in the oven covered, removing the cover and cranking the heat for the last ten minutes.
Do you make your stuffing on the side or cook it in the bird? Let us know in the comments below.
Also on HuffPost