Get ready to scream: someone has photoshopped a man bun on Donald Trump.
Posted as a response to yet another feisty Trump tweet against fellow GOP-candidate Marco Rubio, Twitter user FigDrewton shared the Photoshopped image of the businessman this past Wednesday rocking a slicked back hipster man bun and everyone was terrified.
Yes, the Donald's hair has been a hot topic of discussion since the arrival of "The Apprentice" on television. Known for his infamous comb over, perhaps this is the look Trump needs to win over the youth vote of America, because we all know a good man bun goes a long way (#manbunmonday, are we right?).
And with that, some users we're pleasantly welcoming of the top knot.
And Drew's final words on his Photoshop masterpiece that's making its way around the Internet?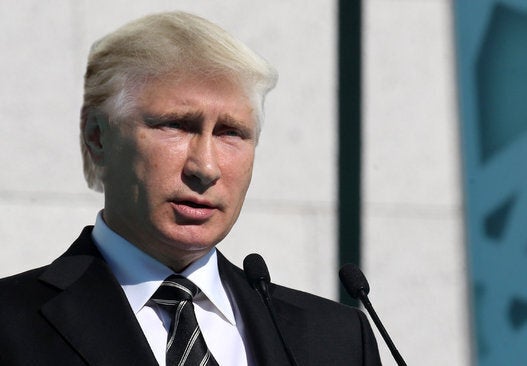 Celebrities With Donald Trump hair