Leave it to Rick Owens to put on a show that gets people talking.
We didn't think the designer could top his fall 2015 menswear collection, which earned him the name "Dick Owens" thanks to the numerous visible penises on the runway, but somehow, Owens managed to take the shock level to the next factor by using an interesting choice of accessories for his spring 2016 collection: humans.
Yes, models were sent down the runway at the Palais de Tokyo in Paris wearing other models, or as many have dubbed them, "human backpacks."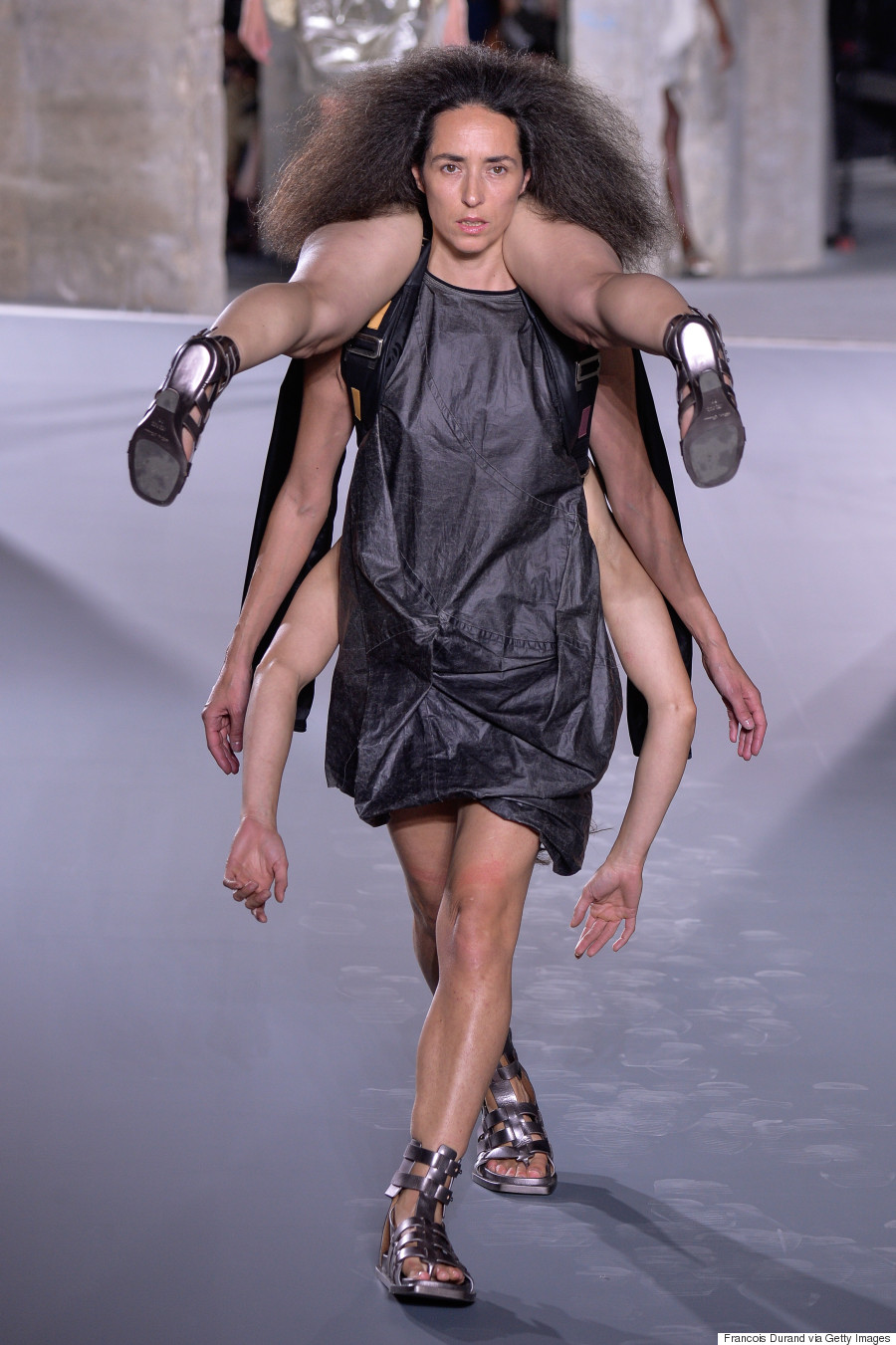 While some of the human accessories were thrown casually over the shoulders, others dangled from the chest, attached by a harness. Some particularly flexible models contorted themselves into folded poses, which we can't imagine was very comfortable.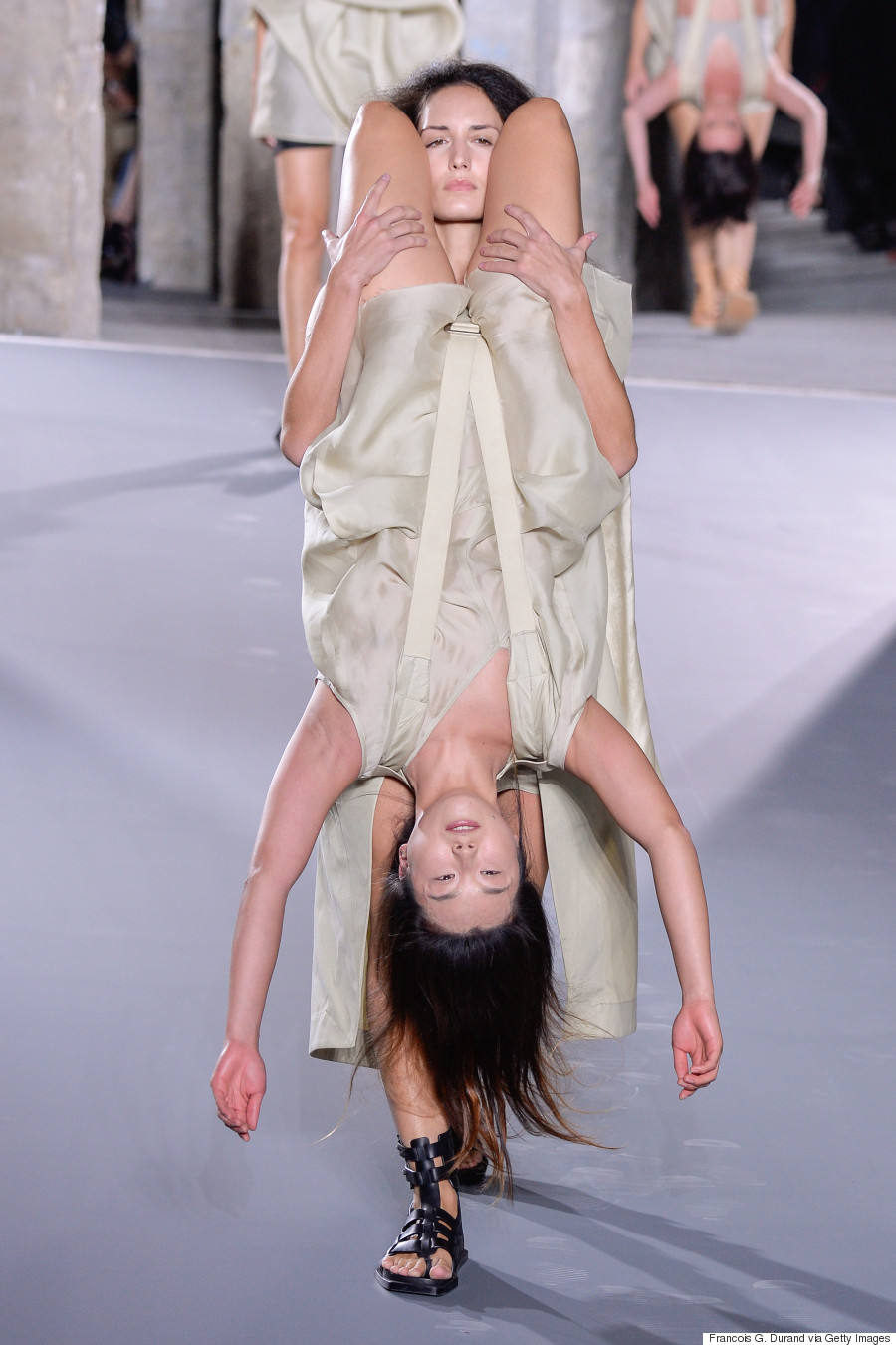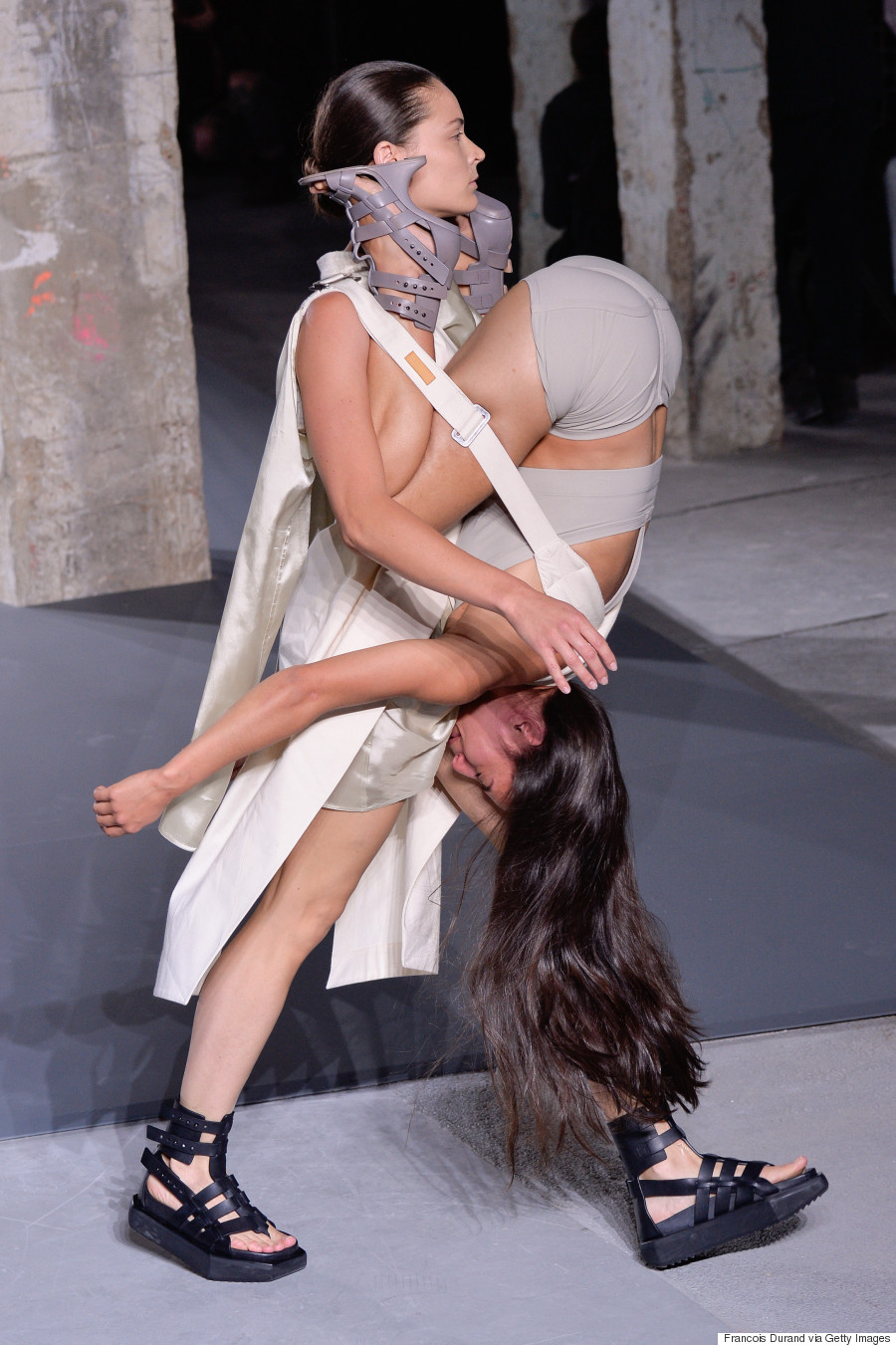 According to Owens, the show and collection was meant to represent the strength and power of womanhood, hence all the heavy lifting. He drew inspiration from motherhood and sisterhood, as well as nourishment and regeneration, which he described as "women raising women, women becoming women and women supporting women" in his show notes.
"Straps can be about restraint but here they are all about support and cradling," he continued. "Straps here become loving ribbons."
The burden of life @RICKOWENSONLINE pic.twitter.com/K6b4nXya8K

— susiebubble (@susiebubble) October 1, 2015

Talk about emotional baggage!
Check out more from the collection below:
Rick Owens Spring/Summer 2016
Follow Huffington Post Canada Style on Pinterest, Facebook and Twitter!