Kaitlyn Delano
There has been a lot of cool space-related news recently -- the blood moon, the discovery of water on Mars... so why not take this trending topic and apply it to your nails with a galaxy nail art design? While the design looks very intricate, all you need is a cosmetic sponge. I recommend taking a look at pictures of supernovas or galaxies to become inspired before completing this design.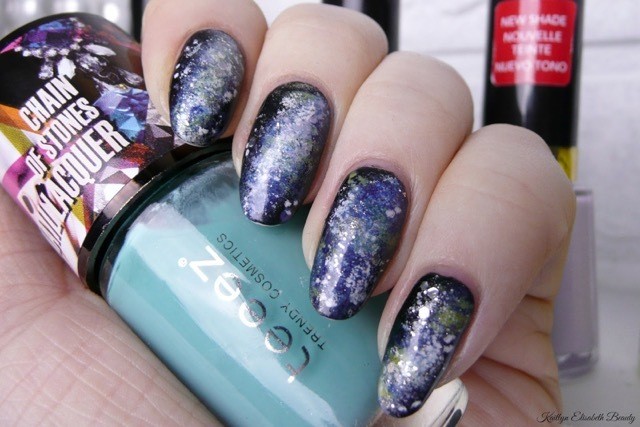 Here's how I created this look:
Start with a black base
Using a cosmetic sponge, start with the darkest colour and lightly sponge some of the nail (I tend to go with a thick diagonal line across the nail)
Continue layering sponged colours and getting lighter and lighter in colour. I personally primarily use blues and purples, but love the pop of yellow. You could also use a hot pink or orange. The key is lightly sponging so you don't get big blobs of colour.
Finish it off with very sparse white sponging
Dab a couple glitter polishes to create the look of shimmering stars
You might not think your design looks that cool until you add a top coat over the design. This top coat brings out the different colours while also blending the colours and really bringing it to life.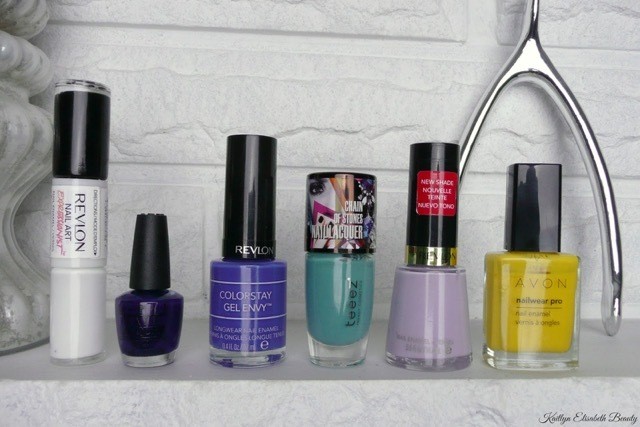 Polishes Used: Revlon Nail Art Expressionist in Night & Degas, OPI Umpires Come Out at Night, Revlon Wild Card, Teeez Jealously Jade, Revlon Charming, Avon Sunshine, Sephora by OPI Flurry Up! and Sally Hansen Golden Rule.
Kaitlyn Delano is a beauty blogger based in Toronto. You can find all of her Mani Monday designs on her blog, Kaitlyn Elisabeth Beauty.
Follow Huffington Post Canada Style on Pinterest, Facebook and Twitter!