TORONTO — The Scotiabank Giller Prize's decision to expand its jury to five members from the usual three was heralded on Monday after an "eclectic and vibrant" short list of five finalists emerged, including two short story collections and a mix of established and emerging writers.
"It feels like the Giller has been becoming a little bit more staid and centre-field over the years, whereas this particular jury and this particular long list was really interesting," said Toronto author Andre Alexis, who made the short list for "Fifteen Dogs" (Coach House Books).
"You just couldn't predict where it was coming from."
Other finalists for the $100,000 prize for fiction include Montreal's Heather O'Neill for the story collection "Daydreams of Angels" (HarperCollins Publishers Ltd.) and Vancouver-based Anakana Schofield for "Martin John" (A John Metcalf Book, an imprint of Biblioasis).
The list is rounded out by Montreal's Samuel Archibald for the story collection "Arvida," translated by Donald Winkler (Biblioasis), and London-based Rachel Cusk for "Outline" (Harper Perennial, an imprint of HarperCollins Publishers Ltd).
"I think it's like Canada itself," Toronto-based jury member Cecil Foster said of the list.
"It's very multicultural and there are lots of new voices and I think that it shows a kind vibrancy."
O'Neill was also a Giller finalist last year for her novel "The Girl Who Was Saturday Night," and in 2006 she was a finalist for a Governor General's Literary Award for "Lullabies for Little Criminals."
Her new collection touches on everything from clones to forgotten dolls and a robot that feels emotion for the very first time.
Meanwhile, Alexis's "Fifteen Dogs," about a pack of pooches gifted by gods with the skills of human consciousness and language, is also on the short list for the $25,000 Rogers Writers' Trust Fiction Prize. It's the second in a series of five planned books inspired by the film "Teorema" by Pier Paolo Pasolini.
Irish-born Schofield, who won the 2013 Amazon.ca First Novel Award for "Malarky," writes of a troubled man in her darkly comic new novel.
"Arvida," Archibald's debut collection of short fiction, has already won Quebec's Prix Des Libraries and Prix Coup de Coeur Renaud-Bray prizes.
And Canadian-born Cusk, who has written seven novels and has been shortlisted for the Orange Prize, details a writer's journey to Athens to teach in "Outline."
"When you have such a diverse field of fictioners, it's really encouraging," said 58-year-old Alexis, a native of Trinidad who was also a Giller finalist in 1998 with "Childhood."
"Not only because it shows there's a certain liveliness to Canadian literature, but that there's maybe a tendency to look at that liveliness and to look at things that are not quite normal."
Some venerable authors who were on the Giller long list failed to make the cut, including Patrick deWitt for "Undermajordomo Minor" and Marina Endicott for "Close to Hugh."
This year's jury read 168 books submitted by 63 publishers.
MacLeod said he hopes the prize will continue to have five jury members.
"When you have a lot of voices, nobody can run over anybody else," he said. "It's a very active, fruitful discussion and every single one of these books and every book that we discussed was definitely looked at from five different angles all the way through."
Added Foster: "I think the mix did allow us to really look at the esthetic value of what we were looking at and to remove it from much of the day-to-day politics."
Comedian Rick Mercer will host this year's televised Giller gala on Nov. 10 on CBC-TV.
Finalists for the prize — established in 1994 by businessman Jack Rabinovitch in honour of his late wife, literary journalist Doris Giller — get $10,000 apiece.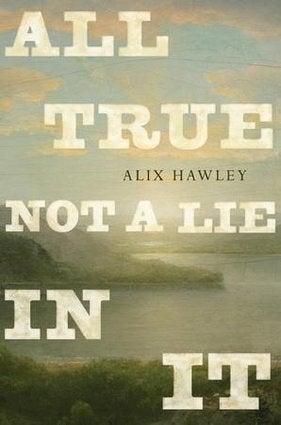 Giller Prize Longlist 2015