Bloomberg/Twitter
"Do you think you're the Snowden of AIDS drugs?"
That question spelled the end of Eve Peyser's Tinder conversation with Martin Shkreli, the embattled pharma CEO who hiked the price of a drug used to treat AIDS patients by over 5,400 per cent, before relenting later.
Peyser, a New York-based comedian and writer, conversed with Shkreli after they matched on the popular dating app.
What followed was a humourous exchange that Peyser began by asking, "Down to give me AIDS drugs?"
Here's how their conversation went down: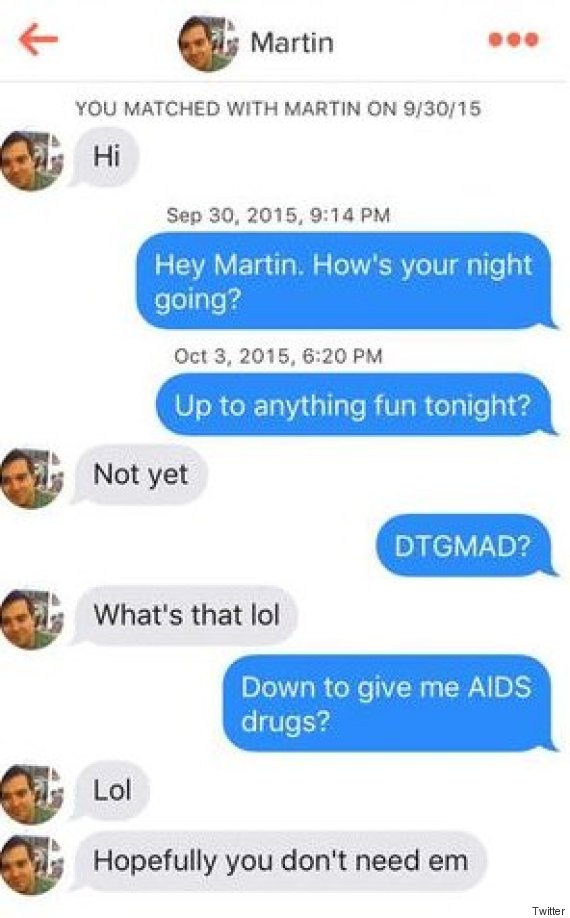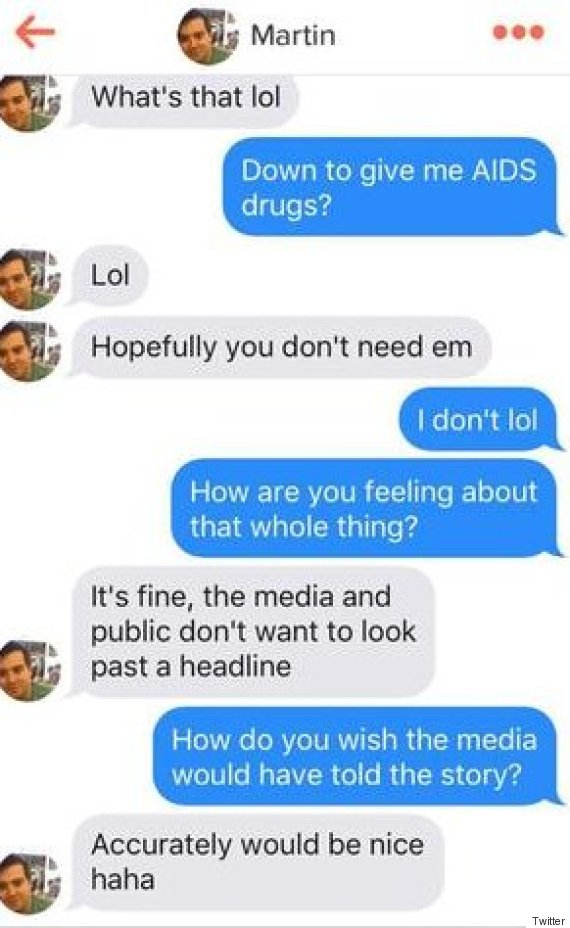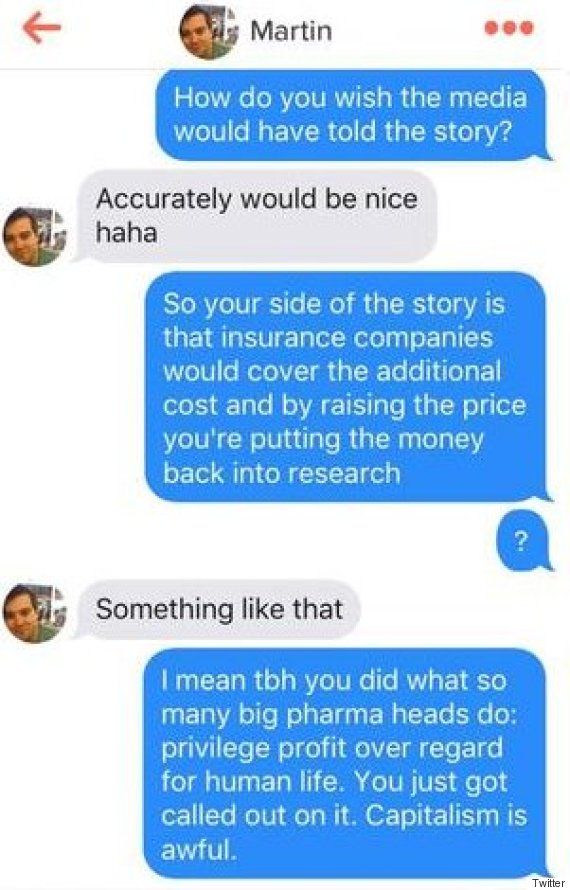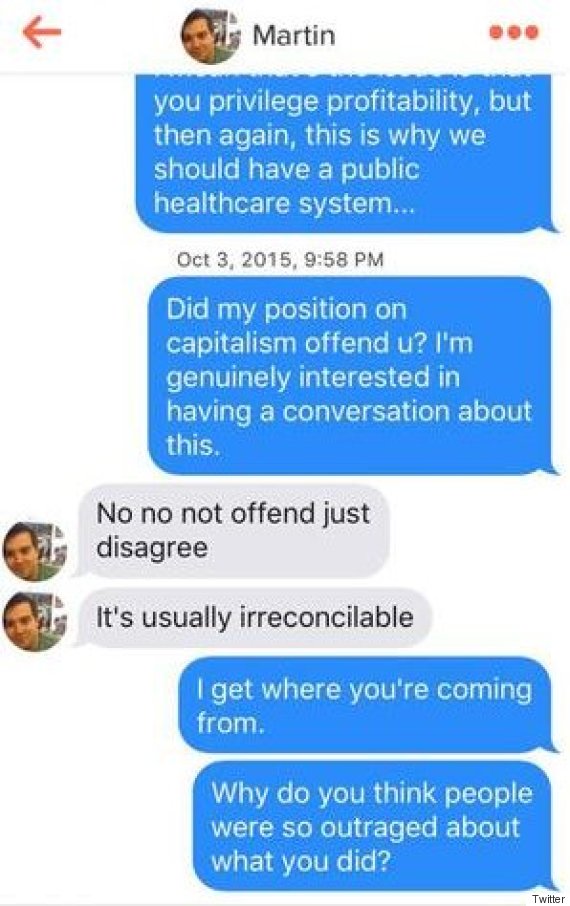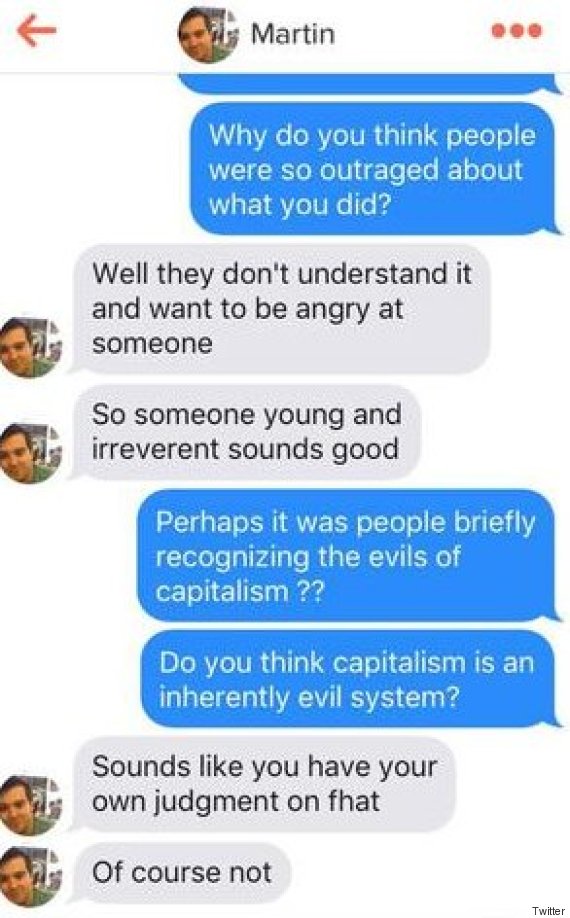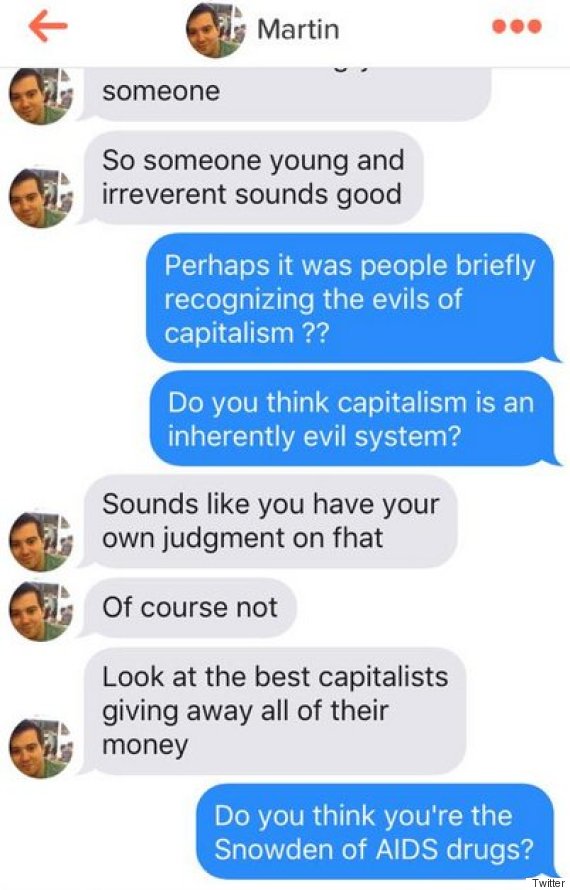 Writing for Mic.com, Peyser said she engaged with Shkreli because she wanted to know how it felt to be so angrily criticized for his decision.
She found herself feeling sympathy for the CEO, and thinking of him as a real person, "in a way that I wouldn't have from just reading a news story about him."
That said, she still wouldn't go out with him: "I prefer to date men who have demonstrated the capacity to feel empathy."
Like Us On Facebook

Follow Us On Twitter

ALSO ON HUFFPOST:
Weird Tinder Date Confessions