Looking like Princess Leia doesn't come cheap.
The iconic gold "slave" bikini worn by Carrie Fisher in "Star Wars: Episode VI - Return of the Jedi" was put up in the "Profiles In History" online auction last week, along with more high-profile pieces of movie memorabilia. Its selling price? $96,000.
According to CNN, bidding opened on Thursday at $80,000 for the costume, which included the colar, several chain links and a letter of authenticity from Industrial Light and Magic designer Richard Miller. The name of the lucky winning bidder was not released.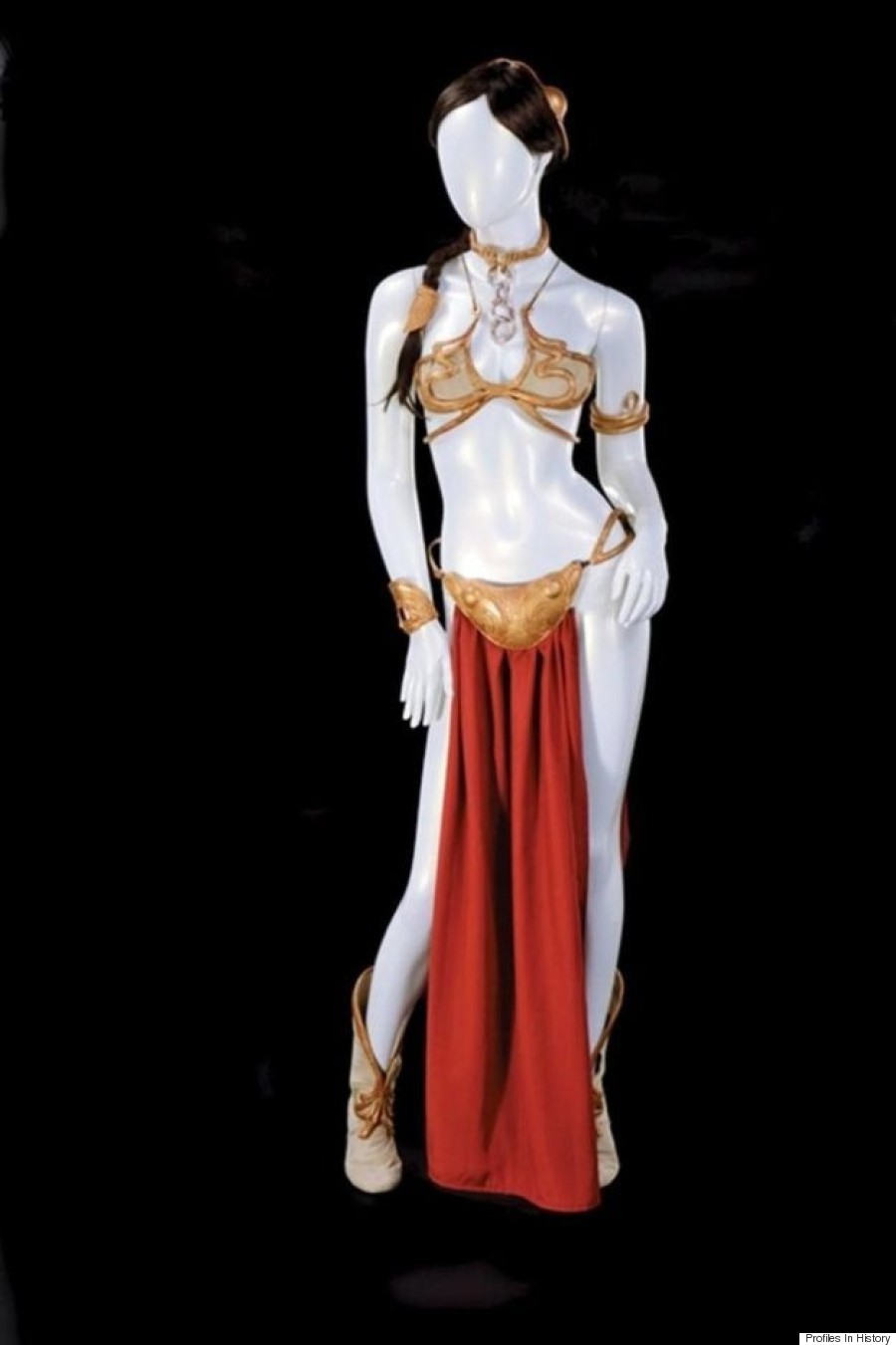 And it turns out the gold bikini wasn't even the highest sale in the auction -- a miniature model of Leia's "Blockade Runner" sold for $450,000 having opened at $200,000. This broke the record for highest-selling "Star Wars" artifact in an auction.
Never underestimate the power of "Star Wars" fandom!
Follow Huffington Post Canada Style on Pinterest, Facebook and Twitter!
Also on HuffPost
The Costumes of Star Wars