When it works properly, Facebook isn't always the best thing for relationships. Couples grill each other over passive-aggressive status updates or the fact that one of them commented on an ex's profile photo.
But for Celeste and Schuler Benson, it was a bug in the social networking site that brought them together.
In a recent post on Imgur, Schuler describes how back in 2009, he used his flip-phone to log into Facebook only to notice that he was already signed into a complete stranger's account.
He posted several status updates as 'Celeste Zendler,' trying to figure out how to log out. The two corresponded through her posts, but for a week, he had no luck.
He was finally able to log out after Celeste sent him a friend request. She told him later that she had planned to delete him soon after, but then they realized they had a lot in common.
Celeste lived in Boulder, Colo., while Schuler was from Arkansas. They became friends, and got closer, and in June 2013, finally met in person. Later that year she moved to Arkansas to be with him.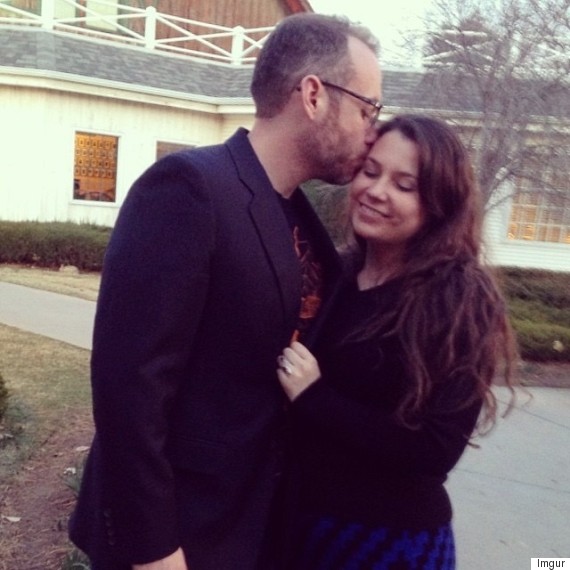 Then this past June, they got married.
"I found my partner, my best friend, my great love via a simple glitch in social media. There are awful things in this world, but sometimes there's beauty, too. This is my beauty," he wrote on Reddit.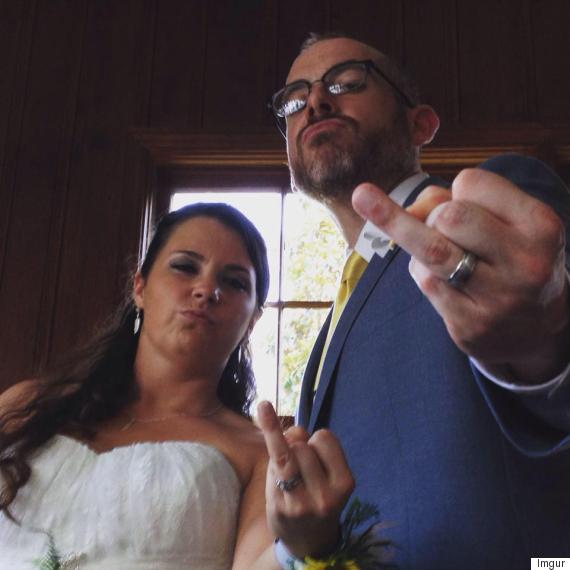 Celeste wrote in Imgur post's comments that she never did get around to changing her password.
Also on HuffPost
45 Emotional Grooms' Reactions