Fashion month has been a whirlwind for McGrath, who from New York City to Milan to Paris, has been creating the runway beauty looks for the iconic likes of Givenchy, Prada and Diane von Furstenberg. But in between gifting free golden eye makeovers in the Tuileries Garden in Paris, the makeup pro found time to create four new chic looks for Mattel's most iconic doll.
According to her Instagram, Barbie is glamorously parading around Paris as we speak for fashion week (lucky girl grammed herself stopping by the Carven showroom to finalize her custom look before the show). And of course, it was a MUST for Barbie to get a McGrath makeover a la It-girl status.
Barbie's transformations were revealed on @barbiestyle, which has more than a million followers. McGrath also took to her own account to elaborate on a few of the creations.
Queen B rocks a Swarovski-crystal eye and a bold purple lip.
Pat McGrath created these bold teal eyelids at Versace Atelier's fall 2015 show and here, Barbie is rocking the look with a blunt bang and soft pink lip.
Now, the question is: What does Ken think of all these looks? We're sure he loves them.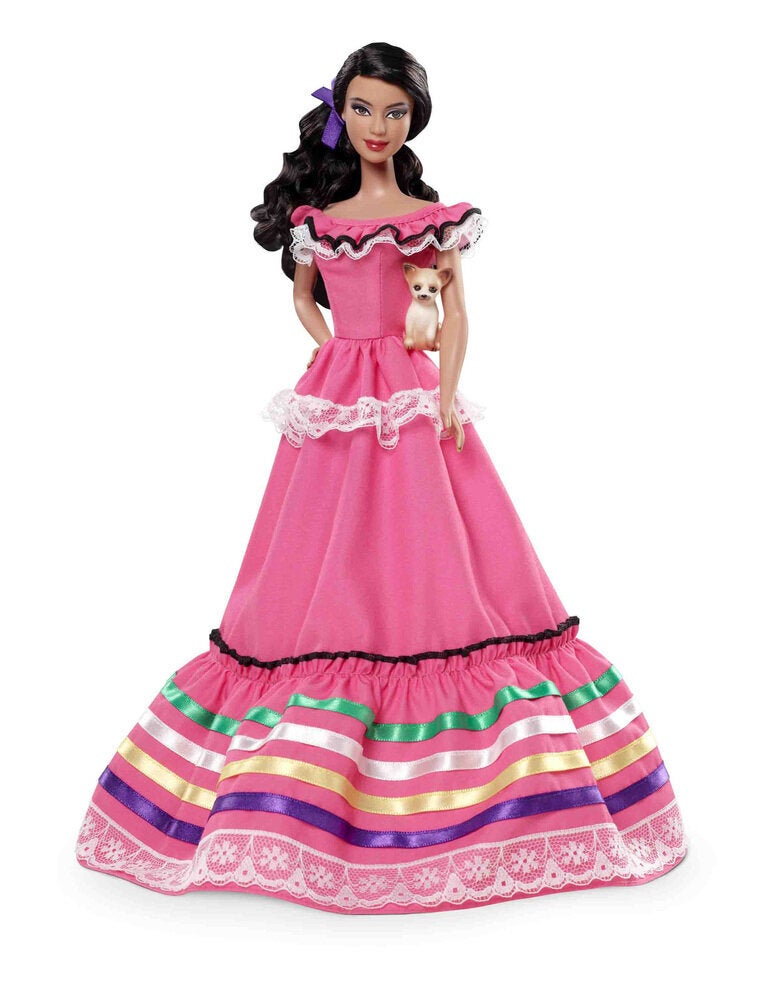 Barbie 'Dolls of the World'