Peeple, an app currently under development in Calgary, has a lot of people concerned — perhaps rightly so.
The app will allow users to "provide a rating and review on everyone [they] come in contact with, while allowing [themselves] to be reviewed," states Peeple's website.
Users are reviewed in two ways. There's a five-star rating system, in which people rate you based on personal, professional and romantic interaction.
But there's also a positivity score. It goes up every time you make a positive comment about someone else, and it drops any time you make a negative one.
The app's founders, Julia Cordray and Nicole McCullough, have documented its development in a YouTube series, that has since been taken offline.
Peeple has stirred up an international uproar even before it has officially launched. Some celebrities have joined the fray.
People started referring to the app as "#yelpforhumans." Yelp was quick to dissociate itself.
The criticism was, ironically, a bit too much for Peeple's founders to bear. They sent Morrison a series of angry tweets over the column.
So, how can you protect yourself from being rated? As Peeple's founders are realizing, it can be a bit difficult to protect your image online when you invite criticism online.
"Don't sign up," suggests Jesse Singal, an editor at New York Magazine.
He wrote that the app will pull down bullying or harassing comments using "human moderators and sentiment-analysis software."
But Cordray also told him that that's plan "[as] it stands today ... but it could change at any point."
Unfortunately, as Singal notes, it's not quite as simple as "don't sign up."
Users that want to review a non-user can start a profile for them as long as they have their cell number, states Peeple's FAQ. You are not allowed to delete your Peeple profile, the FAQ adds, so if you receive a negative rating on the site, the only option is to sign up and "publicly defend yourself."
Information on the app can be shared by users, so all reviews can be indexed by Google.
Currently, Peeple's launch is delayed as the founders look into adding more accountability features.
In the meantime, they're posting messages like this on their Facebook account.
The Peeple founders did not respond when asked for comment on the backlash.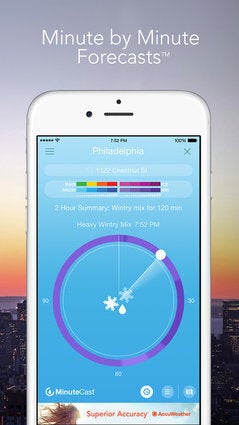 Best Apps For Type A Personalities