You may have noticed a group of early twenty-somethings taking over the world and they follow a leggy blond pop sensation leader named Taylor Swift.
Each member of Tay's girl squad is talented in her own right, but the one obvious commonality you'll notice right off the bat is that each one is exceedingly stylish and always put together.
Swift's army of fashionistas can be seen working the runway, starring in their own shows, going out for sushi with the popstar or making a hearty meal at Swift's multi-million dollar New York City pad. Even their cookie baking nights in are a lesson in how to look sleepover chic.
Now that we've established this group's collective style supremacy over all other Hollywood cliques, lets dissect what we can learn from each of them when it comes to looking great even when you're just schlepping over to Starbucks.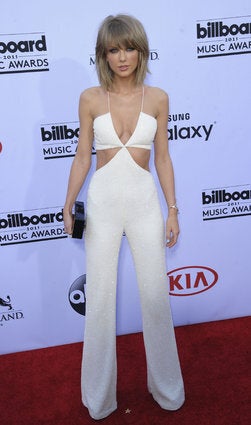 Taylor Swift's Best Fashion Moments