For the price of $44, you too can have a booty like Kylie Jenner.
The 18-year-old reality TV star took to Snapchat to reveal the secret behind her famous derriere: Spanx! (Celebrities, they're just like us!). Never afraid to get a little candid with her fans and share beauty secrets on her website and new app, Kylie snapped the photo on Monday evening with the caption: "These new spanx are bomb. From Target."
Twitter then exploded with responses to the photo:
The youngest member of the Kardashian-Jenner clan then responded with:
*GASP* More KJ secrets revealed! And more haters silenced!
The shared link takes you to Kohl's website and the Flat Out Flawless Mid-Thigh Body Shaper, which you can purchase for in either black or soft nude. Product features, according to the site, include: a perky backside and ultra slimming levels.
So now you know, people. The key secrets to getting the Kylie Jenner booty are Spanx and butt-plumping creams.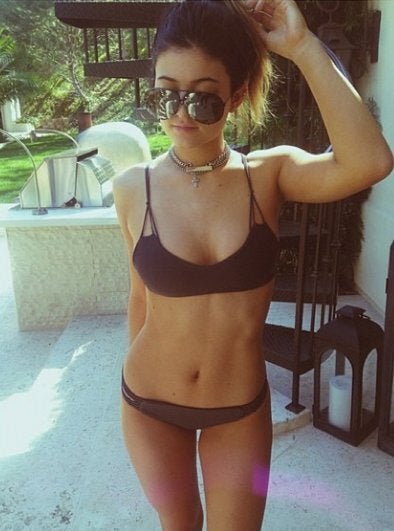 Kylie Jenner's Instagram Photos