Ronda Rousey is ready to take on the world of men's fitness.
The UFC fighter, who is currently the first and undefeated UFC Women's Bantamweight Champion, will be the first woman in history to cover Australia's Men's Fitness magazine. Posting the news on Instagram, the 28-year-old thanked the magazine for featuring her in the "hardcore fight special" issue.
The magazine, which is pre-releasing some of the interviews with Rousey on Facebook, has the fighter commenting on everything from what she does after her fights to some of the major influences in her life.
"Everything about her makes her a super role model for women and a very empowering figure for women," UFC president Dana White tells the magazine. "She changes the way that we look at women and changes the way women look at themselves, and she changes the way little girls look at what's possible."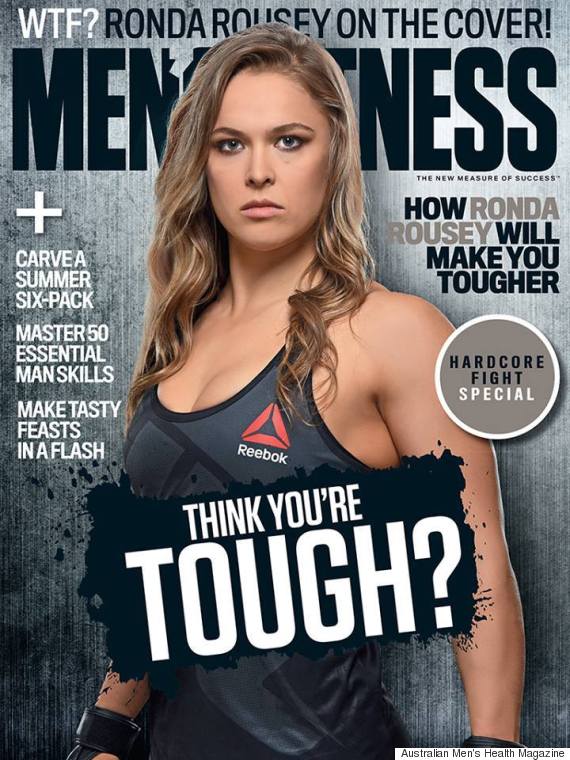 And while most of the reaction from the magazine's readers and non-readers has been positive, People magazine reports a few haters out there who are questioning the magazine's choice for choosing a female for the cover. We're pretty sure Rousey doesn't care.
The magazine will be available later this week.
Also on HuffPost