Posting photos to Reddit, dad Philippe Morgese wrote: "I created a Dads and Daughters hair class to help other fathers learn about doing hair. We had a small class full of dads that learned basic brushing, ponytails, braids and buns. The turnout was great! I'm so proud of these dads for stepping up and building a better bond with their daughters."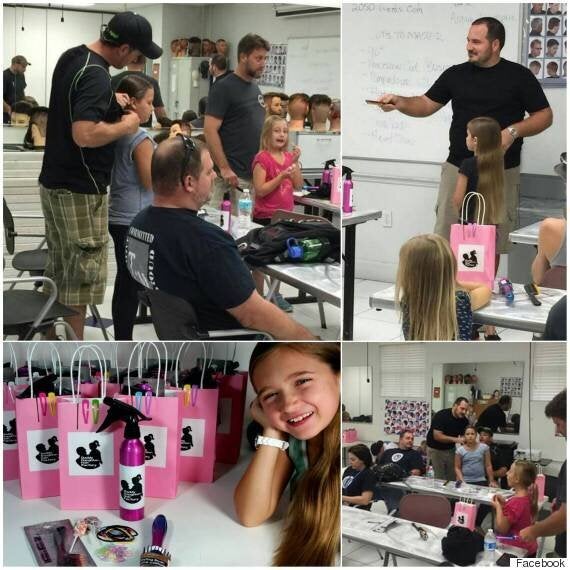 On Reddit, the dad explained that he originally learned to do his daughter Emma's hair "just to keep it out of her face, but it grew into so much more." As he got better, he became known on Facebook for giving his eight-year-old cool hairstyles.
Earlier this year, Morgese even won a hair contest and was featured on TV for it. "That is when the dads started asking me for advice on hair. So this kind of fell into place," the dad wrote on Reddit. "I saw the opportunity to do something great for the community [so] I went with it."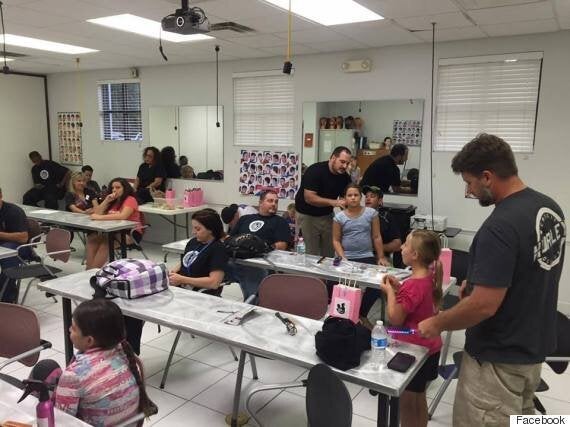 Since Morgese is not a professional, he decided not to charge for the class. Despite this, he went above and beyond to give his fellow peers a fun experience. The dad even equipped each of his students with goody bags containing essential hair supplies such as homemade detangler, styling combs and hair ties.
In the end, the class was such a success that Morgese will do another session soon. "I'm going to keep the groups small since many of these dads need one on one help," he said in a Facebook post. "I'm so proud of those that showed up and tried their best. You guys rocked it! I can't express that enough."
Since posting photos of the event on Reddit, Morgese has received tons of positive feedback. One user wrote: "That's amazing. I hope that, soon, there won't be a stigma attached to dads taking a role in their daughters' hair care. My husband does a great French braid for our girls and more than a few people have commented that it's 'gay' or that I'm too lazy to do it myself. When in truth it's just a little way that he gets to spend some time with them."
Morgese couldn't agree more. In the comments, he said: "The best part for me is doing this with my daughter. That bond is incredible."