They beat the University of Vermont, they beat West Point, and now they've bested the Harvard debate team. They didn't learn how to debate within the walls of a prestigious university — instead, they learned how to articulate their thoughts behind bars from within a maximum security prison.
The three men, who are currently imprisoned for manslaughter, are serving their terms at the Eastern New York Correctional Facility. They became part of the debate team through the Bard Prison Initiative, a program run by Bard College that provides college level education for qualifying inmates in order to help them find employment and reduce their chances of going back to jail post-incarceration.
The inmates had to debate in favour of an argument with which they disagreed, that "public schools in the United States should have the ability to deny enrollment to undocumented students," according to The Wall Street Journal.
The team debated that because the undocumented children were failing so terribly as a reflection of insufficient funding and overcrowded classrooms, public schools or in their words, "dropout factories" should be able to deny enrollment so that nonprofits and wealthier schools would have to step in and give them a better education.
After an hour of back-and-forth debating, the judges made their decision.
The inmates took the match.
Watch the video above to find out more.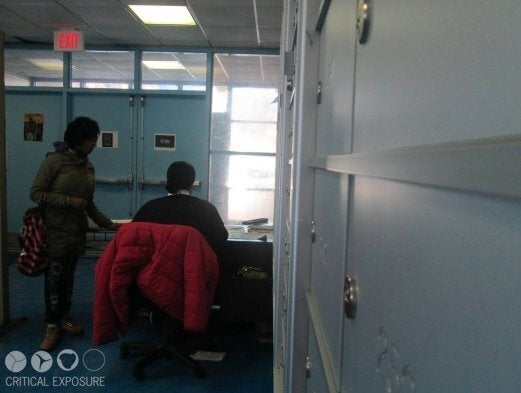 School-to-Prison Pipeline