The news first broke that Selena Gomez had been diagnosed with lupusback in 2013. Now for the first time, the 23-year-old singer and actress is opening up about her condition.
"I was diagnosed with lupus, and I've been through chemotherapy. That's what my break was really about. I could've had a stroke," she tells Billboard magazine, in reference to the time she had to cancel the Australian and Asian leg of her tour nearly two years ago.
Tabloid magazines and internet trolls soon began circulating rumors that Gomez was taking time off because of addiction issues. The singer's rep at the time confirmed she stayed in Dawn at The Meadows recovery facility to deal with "emotional issues" and "partying," leaving after just 14 days into the six-week program.
"I wanted so badly to say, 'You guys have no idea. I'm in chemotherapy. You're assholes.' I locked myself away until I was confident and comfortable again," says Gomez.
Systemic lupus erythematosus (lupus) is a disease that affects the immune system, which normally protects the body from infection. However, with lupus, the immune system starts attacking healthy tissues in different parts of the body, leading to tissue damage and illness.
Because there is no known cure for the disease, current treatments focus mainly on controlling symptoms and remission, according to American Nurse Today. By using chemotherapy drugs, medical staff are able to suppress the immune system, theoretically aiding the patient in overcoming lupus.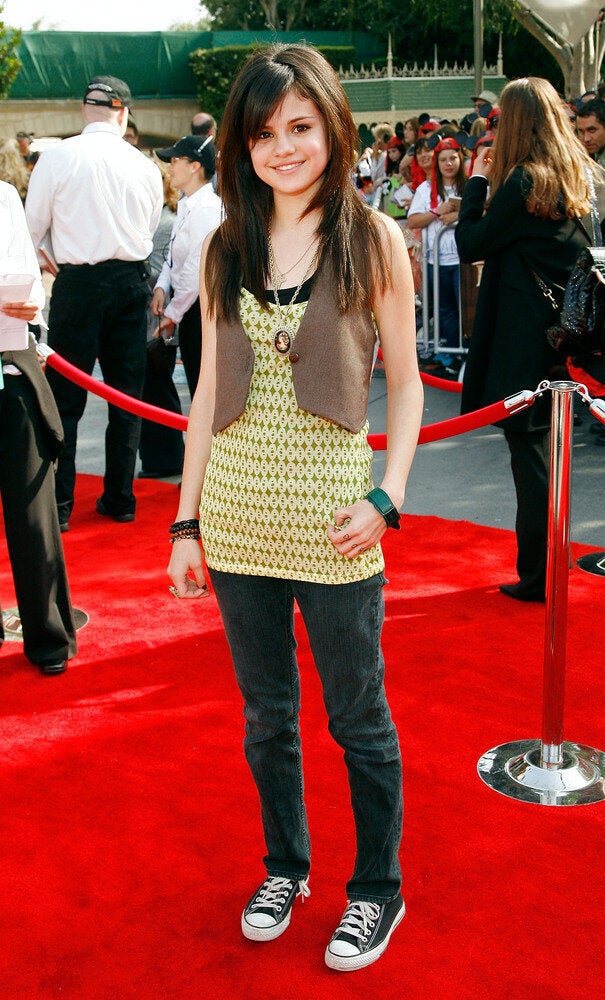 Selena Gomez Style Evolution