There are few things more satisfying than posting a #selfie with the hashtag #eyebrowsonfleek.
So, when I got wind of a new beauty procedure that would make the fleeking/fleekage easier to maintain and more consistent, I knew I had to try it.
Eyebrow extensions appear to be the newest beauty exports from Asia to grab our attention. I've always had sparse eyebrows that I've had to fill in, so the idea of having perfect brows without having to manipulate them daily seemed almost too good to be true.
Naturally, I booked myself in for a new pair of brows at Winks Eyelash Boutique, located in downtown Toronto.
My esthetician, Bronwyn, had the most spectacular brows I'd ever laid my eyes on. I took this as a sign that in an hour, my life would change dramatically. Or at the very least, I'd be shaving five minutes off my daily makeup routine.
She sat me down in the chair after I awkwardly posed for a before photo with my no-makeup brows, which looked sad and slightly askew. The process, explained Bronwyn, is similar to how false lashes are applied.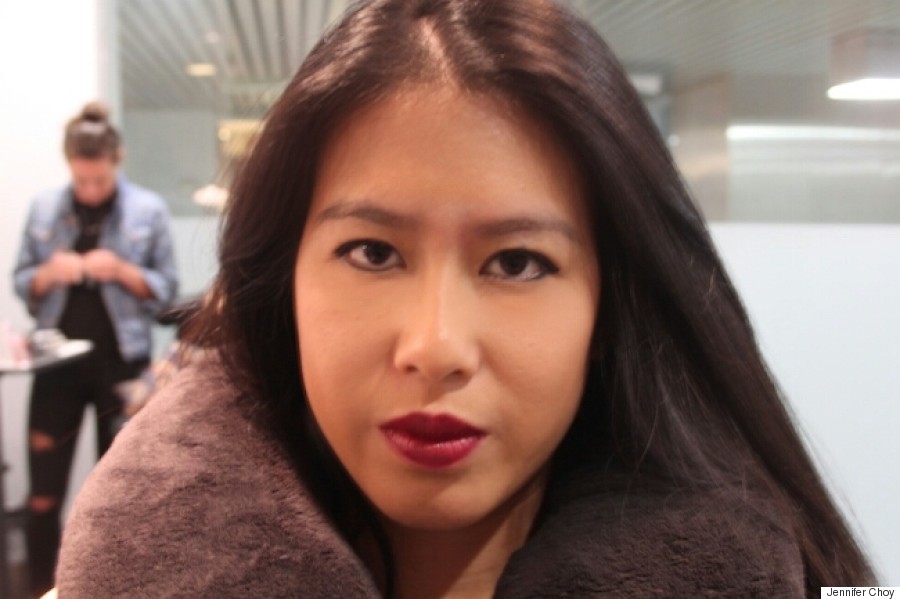 Before.
The individual eyebrows are faux mink and applied one by one, attached to the brow area with a clear skin-safe adhesive.
As Bronwyn shaped and groomed my brows before applying the extensions, I was curious to know who the typical clientele are for this procedure.
"A lot of women with sparse brows and some who have thyroid disease that cause the hair to fall out come in," she told me.
Her colleague also shared that the procedure was popular with women going through menopause.
"Their hair doesn't grow the way it used to, so we have a lot of older women that want their brows back to the way they used to be."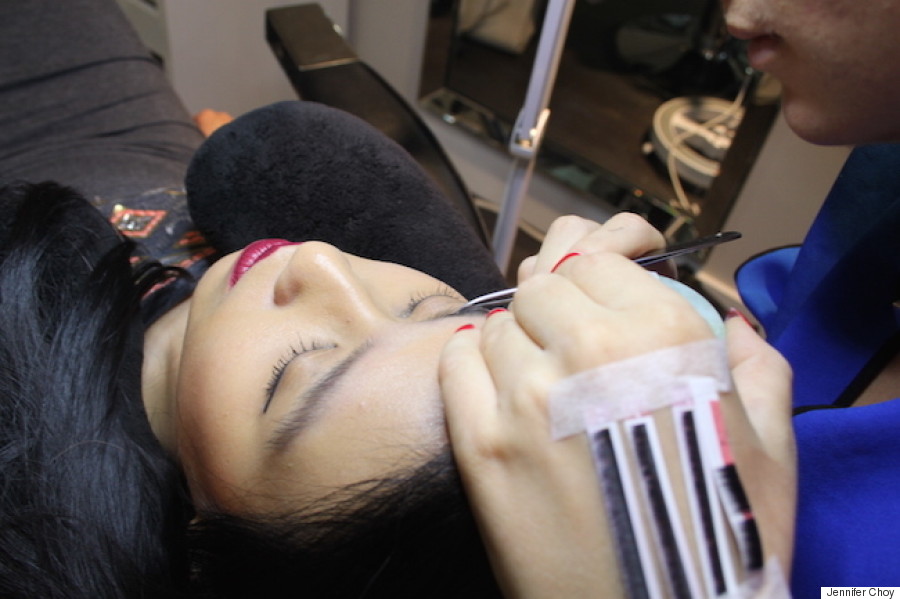 During the process.
Bronwyn continued to apply the individual hairs and gave me a sneak preview when she finished with one eyebrow.
I gazed into my hand-held mirror and decided it looked dramatically fuller. I couldn't stop gasping at the fact that I could finally give my eyebrow pencil a rest.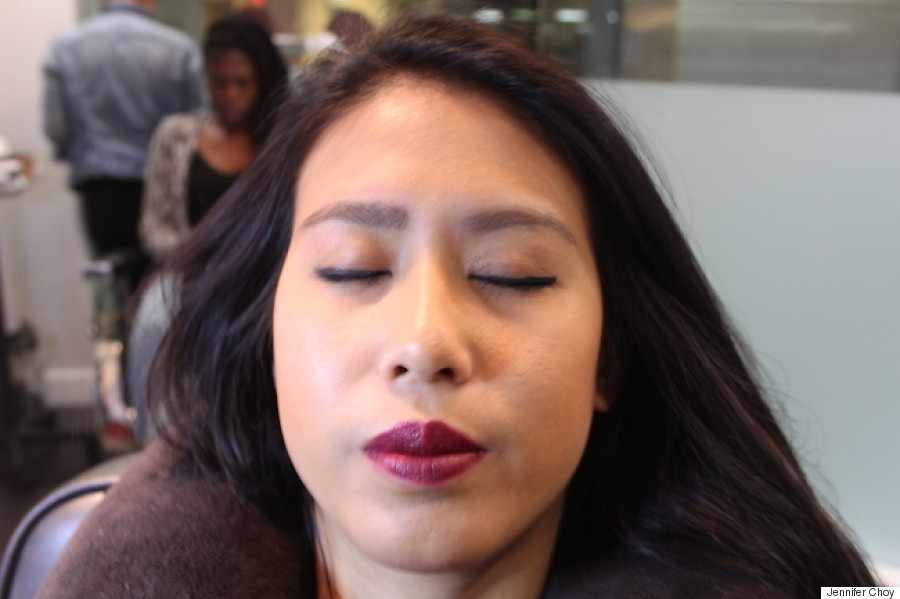 Halfway there!
The procedure took about an hour and this was the final result. Needless to say, I was kind of blown away by how natural they looked.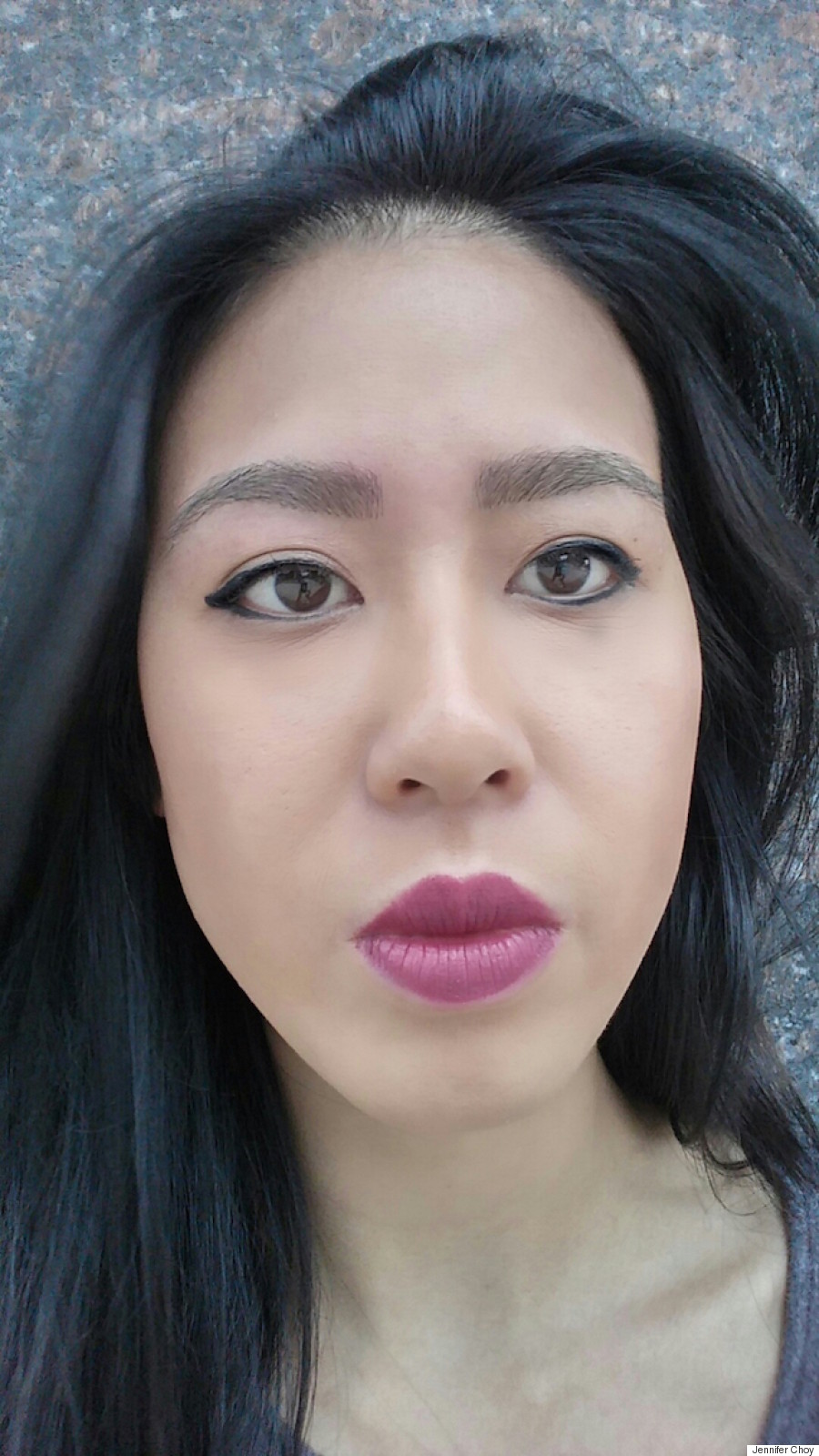 The end result.
Fast forward two days, and this is where my too-good-to-be-true carriage turns into a regular, old pumpkin. If your daily life involves working out, sweating or you simply produce more oil than the average person, eyebrow extensions are not for you.
Just like eyelash extensions, the oil from your face will eventually loosen up the glue, and the more you fiddle with your face, the faster the extensions will fall out.
Mine lasted a solid four days before they started resembling my old eyebrows, but if cared for properly, extensions can last up to two weeks.
My eyebrows have always been a source of insecurity for me. I never leave home without filling them in, so I completely understand the procedure's appeal.
For me, the cost (one session starts at $65 plus tax) the high-maintenance upkeep of the extensions didn't really jive with my lifestyle. However, the initial results were so good, I would never rule out a repeat visit.
So, would you try out eyebrow extensions? Let us know in the comments below!
Follow Huffington Post Canada Style on Pinterest, Facebook and Twitter!
Also on HuffPost