A Vancouver woman said she was assaulted Friday night by a cyclist who ran a stop sign.
In a Facebook post, Mandy Pappas, 35, said she was walking to advance polls to vote when a cyclist ran a stop sign at full speed. She said when she yelled at him that there was a stop sign, he "stopped, turned his bike around and came directly for me, hit and knocked me over."
"He basically comes right at me, and I'm screaming, 'What are you doing?'" she told CTV Vancouver.
Pappas said she had enough time to grab the handlebars, but she had to push back as the cyclist came at her. She said she fell back down, and the bike fell partly on top of her.
"When I fell back down and I was screaming, 'I'm five months pregnant,' I kind of saw a look of fear in his eyes, and then he just wanted to get out of there," she said.
Pappas added that she tried to hold onto his backpack to keep the cyclist at the scene but it didn't work.
A witness snapped a photo of the cyclist, which Pappas posted on social media.
According to Global News, Vancouver police Const. Brian Montague said the cyclist came in to speak with police on his own and provided a statement, and the incident is still under investigation.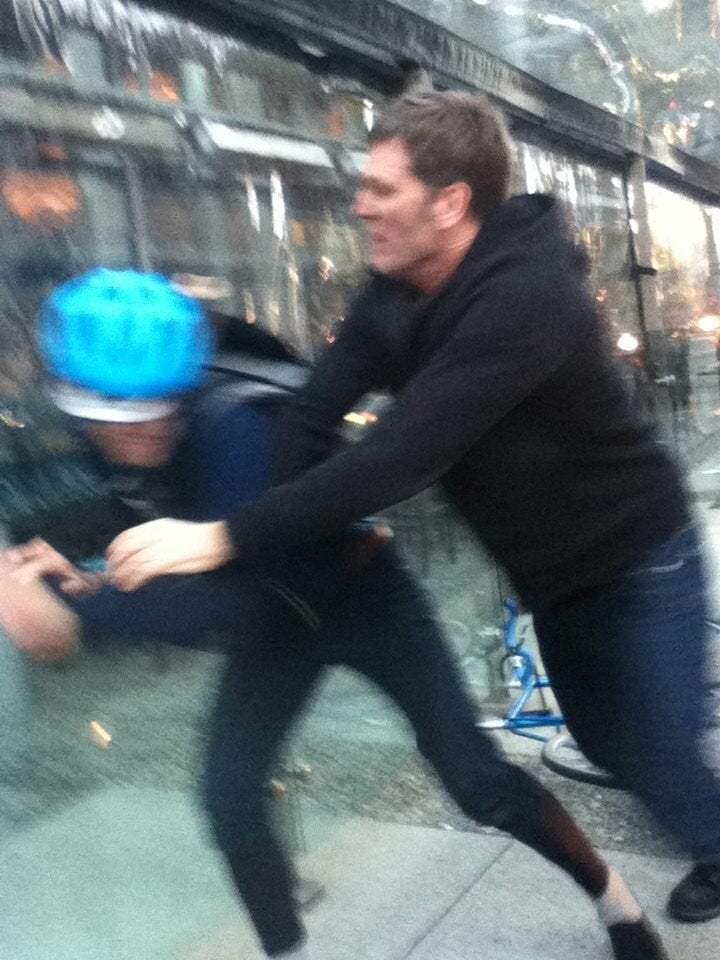 Vancouver Cyclist-Driver Fight