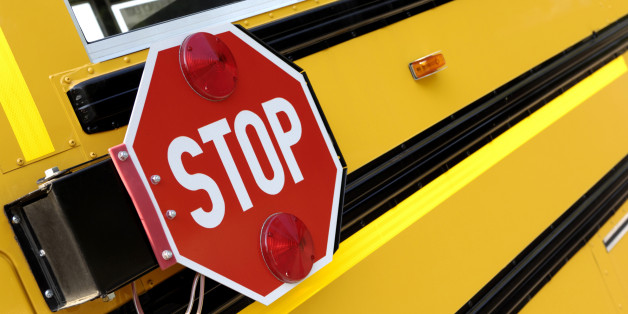 Oleksiy Maksymenko via Getty Images
A school bus was involved in a crash with three other vehicles in the south end of Ottawa Tuesday afternoon, sending 12 students to the Children's Hospital of Eastern Ontario. Paramedics say there were no serious injuries.
There were 30 students on the bus when it was involved in a crash with a flatbed tractor-trailer, a pickup truck and another vehicle on Hawthorne Road at Leitrim Road just after 4 p.m.
The 12 injured students — between the ages of 11 and 17 — were transported to hospital with a mix of injuries, paramedics said.
Police said the students attended Franco-Cité secondary school on Smyth Road, attended by students in Grades 7 though 12.
Ottawa paramedic François Côté told CBC News that 11 students were transported to hospital by paramedics and another student was taken by a parent.
The parents of all the students involved in the crash have been contacted, paramedics said.
The drivers of the truck and tractor-trailer were also assessed for neck and back pain.
Hawthorne Road was shut down between Leitrim and Davidson roads but has since been reopened.
Another school bus picked up the students who were not taken to hospital to transport them home.
ALSO ON HUFFPOST:
New Driving Laws In Ontaio