Watercolour art is so stunning and delicate, and all you need is some acetone and Q-Tips to replicate this effect on your nails. Pastels work great for this watercolour technique, as do muted colours and jewel tones. This nail art design is super simple and doesn't take long at all!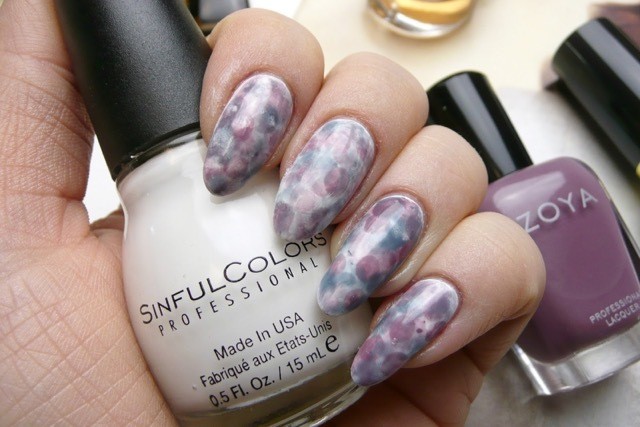 Here's how it's done:
Start with a white or light colour base, and let this dry really well.
Take a cup or the cap of your acetone bottle, and fill it with acetone.
Take a piece of aluminum foil and put some of your first nail colour on it (about 5 to 7 drops to start).
Dip your Q-Tip into the acetone, then dip it into the polish, and then dip it back into the acetone again.
Lightly dab off a tiny bit of the acetone onto the aluminum foil, and then create dots on the nail in a random pattern. Do all your nails with the first colour.
Take your second colour and repeat steps 3 to 5, applying it in the white spaces around the first colour.
Repeat the process with colours 1 and 2 again to cover up as much of the white space as possible.
Finish off with a topcoat. This step makes the colours bleed together and adds to that watercolour appearance.
Polishes Used: Sinful Colors Snow Me White, Zoya Odette and Revlon Chic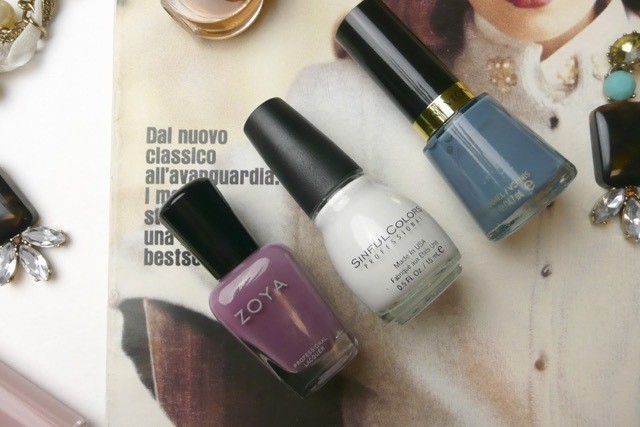 Kaitlyn Delano is a beauty blogger based in Toronto. You can find all of her Mani Monday designs on her blog, Kaitlyn Elisabeth Beauty.
Follow Huffington Post Canada Style on Pinterest, Facebook and Twitter!
Also on HuffPost
Totally Teriffying Halloween Nail Art Ideas