If you've seen HBO's hit series "Girls," you know Lena Dunham isn't afraid of a little bit of nudity. But for the November issue of Harper's Bazaar, Lena bares it all and gets personal.
Dubbed "the voice of our generation," by the American mag (and famously, the first season of her show), Lena Dunham takes on next month's daring issue, photographed by Nathaniel Goldberg and styled by Ton Van Dorpe, which celebrates risk takers and style makers.
The soon-to-be 30 year old, who writes a personal essay for the glossy, wears an oversized knit turtleneck on the cover that she uses to hide half her face, only showing off her long, Twiggy-like lashes. Later in the spread, the American actress dons Stella McCartney, Gucci and Gianvito Rossi.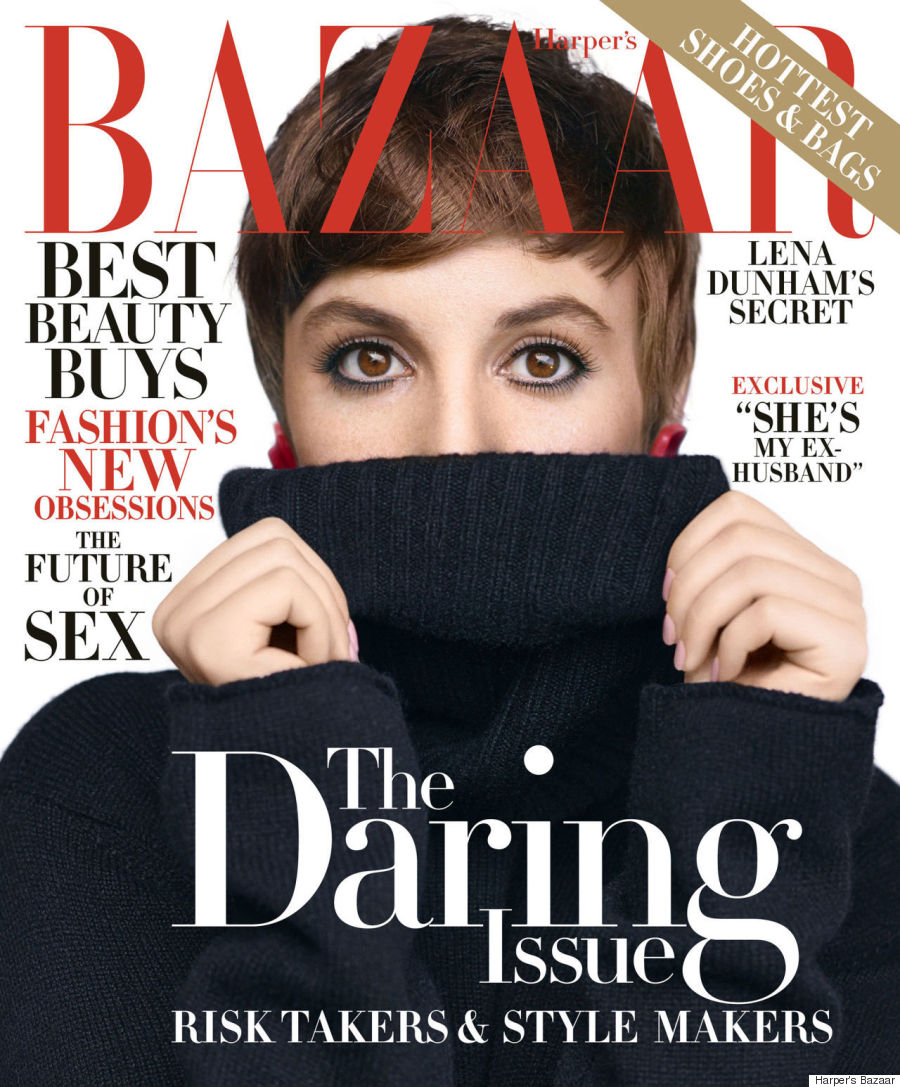 The A-list star, who refuses to conform to society's definition of beauty, poses topless within the mag. With her arms draped around her torso and breasts, Dunham wears a sign around her neck that says, "Please do not handle."
But here's our question: for someone who is celebrated for not following the idealistic version of beauty, why has Harper's Bazaar only opted to show Dunham from the nose up? After causing a bit of controversy with her much-heralded Vogue cover back in February of 2014, we're seeing Lena being covered up again (this time, even her mouth is covered). Where is the full body (clothed) shot that we would hope to see?
Of course, in the mag itself, Lena does show plenty of skin, and looks fabulous while doing so, although it's still from the waist up. But for the cover, we'd love to see how clothes look on her body, instead of just around her neck.
In the cover story written by Laura Brown, Dunham is asked how she feels about representing "human girls" (you know, girls with growing pains) and the "Not That Kind of Girl" author said, "I never claimed to be that voice." Her mission? "To spread positivity."
The issue hits newsstands on Oct. 20th.
Also on HuffPost