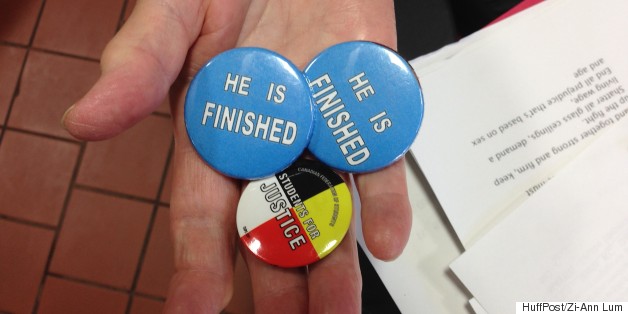 Selection of buttons worn by Toronto Raging Grannies. (Zi-Ann Lum/HuffPost Canada)
This campaign season, HuffPost Canada is going past the sales pitch, away from the attacks, and beyond the ballot.
Our Beyond the Ballot series is deep diving into three major problems facing Canadians: climate change, housing insecurity, and elder care. This election is our opportunity to join forces and come up with solutions.

SUBSCRIBE AND FOLLOW
Get top stories and blog posts emailed to me each day. Newsletters may offer personalized content or advertisements. Learn more
It doesn't take much conservation for a group of Raging Grannies to live up to their infamous moniker.
"I am sick of old white men ... I am sick of it!" proclaimed 73-year-old Kate Chung, railing about the perennial makeup of Canada's Parliament. Her voice echoed through Toronto's Scadding Court Community Centre, ringing off the foyer's glass and concrete.
Three other women seated around a table shook their heads in agreement.
"It's been going on for all my life."
The discussion shifted to climate change minutes earlier, an issue these Raging Grannies say hasn't been prioritized by the incumbent government led by Conservative Leader Stephen Harper.
But the other major federal parties haven't necessarily been wowing them, either.
* * *
The Raging Grannies' origin story traces back to 1987 when a group of women, tired of the sexisim and ageism shown to them by younger activist groups, rolled out in canoes to peacefully protest U.S. Navy warships stationed in Victoria, B.C.
Their contagious "tell it like it is" spirit sprouted local chapters across Canada and into the United States. They've performed songs to object the government enlisting their grandchildren into the Iraq war and have fought corporations drilling for oil in the Arctic.
As their popularity and notoriety grew, so did their songbook. In the early 1990s, late American folk legend Pete Seeger even wrote the introduction to the official Raging Grannies Songbook.
Recognized by their colourful bonnets they wear to spoof bygone stereotypes of senior women, the group is best known for penning protest songs — cheeky rewrites that include "O CBC" and "Poor PM Pops Pensions."
LISTEN: Toronto grans sing "Criminal Grannies"
Recently, they've made their presence known across Canada from taking the mic at public hearings about coal facilities in Surrey, B.C. to appearing at Montreal's People's Climate March in May and lending their voice in "Harperman" singalongs.
Two granny-written songs performed earlier this year regarded climate change as "The elephant in the room."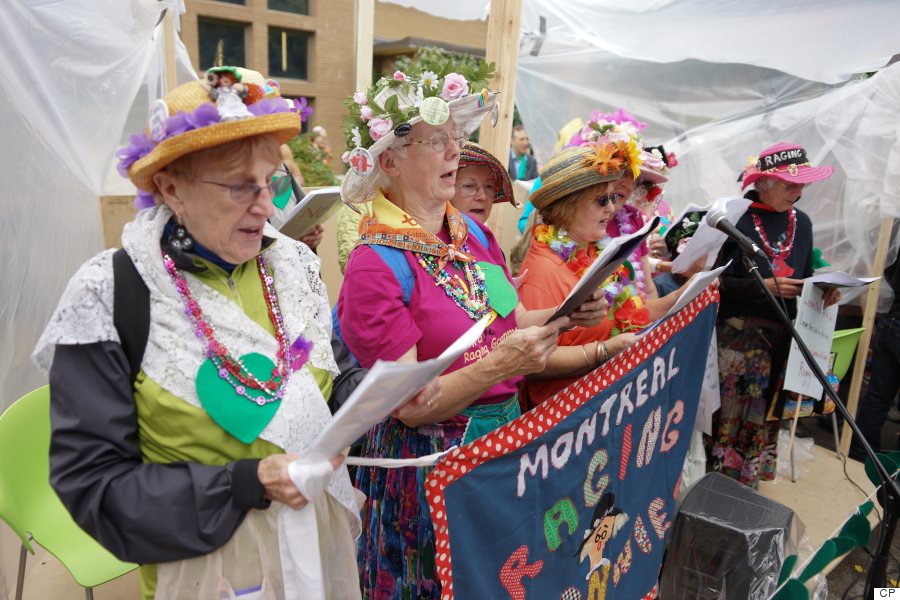 The Montreal Raging Grannies singing protest songs about global warming at the People's Climate March in Montreal on Sept. 21, 2014. (Mario Beauregard/The Canadian Press)
Penny Bettson, the oldest at the table — and the only one wearing a cowboy hat instead of a trademark bonnet — speaks up to say that climate change "has now become a larger issue" than the nuclear war concerns that prompted the first wave of Raging Grannies to assemble nearly three decades earlier.
Chung jumps in.
"They're all related ... It really comes down to greed."
It's that short-sighted greed and narrow focus on the economy that gets this particular group of women riled up. They say they're tired of witnessing the same political games. They've grown disaffected with politicians falling short of taking any meaningful action on environmental problems that only seem to be getting worse.
"I've been going around saying, 'Roberta Jamieson for prime minister,'" Chung jokes, referencing Canada's first aboriginal woman to earn a law degree.
WATCH: What it takes to be a Raging Granny
* * *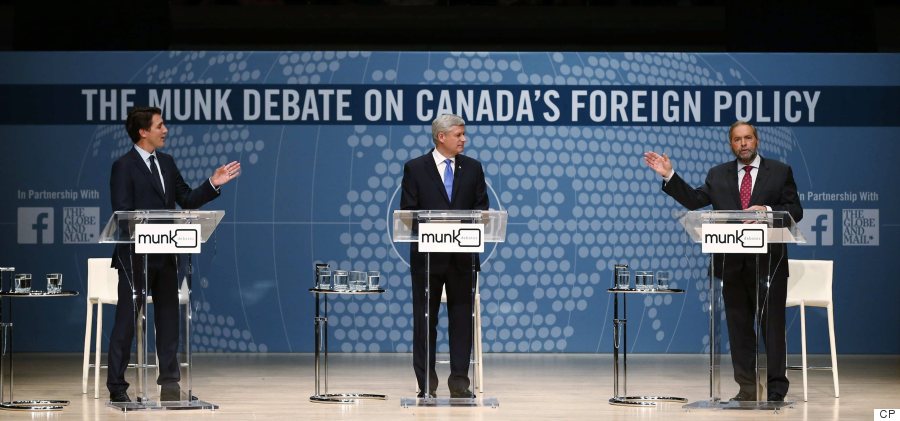 Justin Trudeau (left), Stephen Harper (centre) and Thomas Mulcair (right) participate in the Munk Debate on Canada's foreign policy in Toronto on Sept. 28, 2015. (Mark Blinch/The Canadian Press)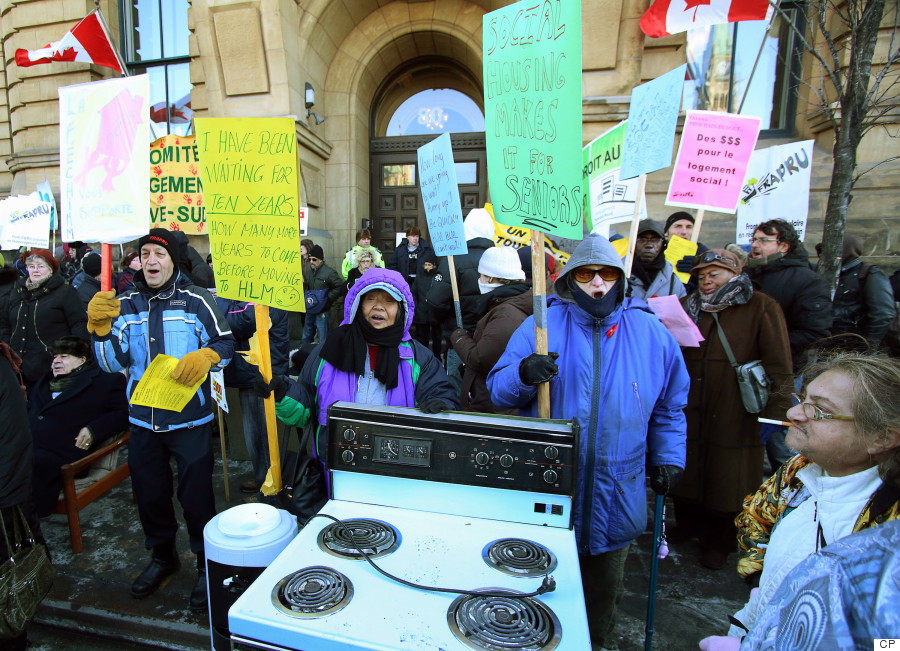 Demonstrators protest the lack of funding for affordable housing next to appliances in front Prime Minister Stephen Harper's office in Ottawa on Nov. 21, 2014. (Fred Chartrand/The Canadian Press)