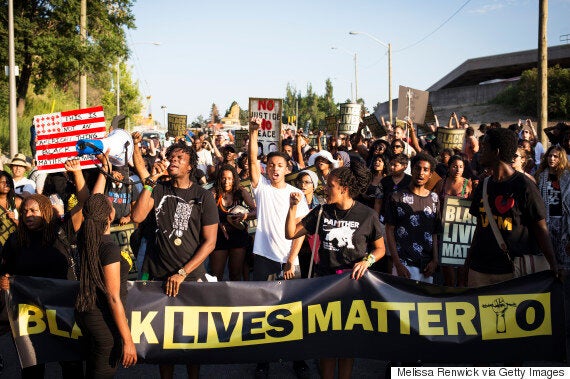 UPDATE: Ontario minister of community safety and correctional services, Yasir Naqvi, announced during a Oct 22 debate that carding will be illegal in the province by this winter, though no specific details were released. "We as a government stand opposed, Speaker, to any arbitrary, random stops by the police simply to collect information when there are no grounds or reason to do so," Naqvi said.
The U.S. election is still 13 months away, and yet the issue of racism against African-Americans in general, and Black Lives Matter specifically, has come up repeatedly. But in our federal election? Not so much.
While the issue of carding — police collecting information from people who have done nothing wrong in primarily poor, minority neighbourhoods — came up briefly in the Toronto riding where former police chief Bill Blair is running as a Liberal, concerns about racism affecting black Canadians have gone unmentioned on the campaign trail.
The Huffington Post Canada recently sat down with rapper and activist Kardinal Offishall backstage at We Day in Toronto to discuss the rise of Black Lives Matter and what it's like being a black man in Canada.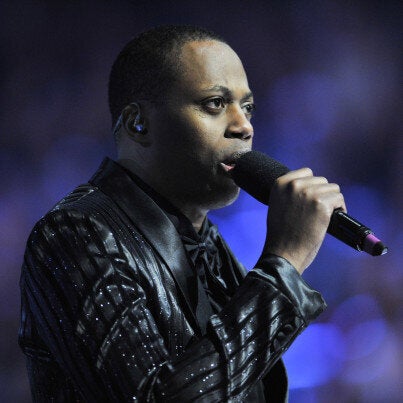 I haven't really heard a racial discussion in the Canadian federal election. What would you like to see in the political discussion, how can politicians try and address things like carding or other racism issues in our country?
I mean it's a tough one and it's, to be completely honest, it's tough being a black man living in Canada. The one thing I like about America is at least the racists will come out and say "we're racists, we don't like you."
What I don't like about what we do here is we do the exact same racist things, because carding was a huge thing in America, and the thing is it's actually happening here [but] we just pretend like it's not happening. We don't discuss it. It's not front page news, second, third, fourth, it's somewhere in the back.
It's a psychological thing that makes myself, and others that look like me, feel like we're crazy whenever we speak out. Every time people are like, "What are you talking about? That doesn't happen here." We're like, "yes, [and] we gotta change it." They're like "Never heard of it....you just gotta be cool, man, everybody loves each other."
And that's one thing I really don't like about Canada, so it's difficult for me to say that I would want the politicians to really start speaking about it — unless they're really gonna do something about it.
I get a lot of information from my mom because she's very active within the community and she's an advocate for a lot of change and she's the first one who brought the whole carding situation to my attention. She was actually in a lot of those discussions with the politicians to try and get the whole thing eradicated, and all they did was kinda postpone it and say, "This is gonna be under review, so for the time being we're gonna look at blah blah blah and see if it's something we can fix."
Unfortunately that's what we do a lot of the time in Canada, we just appease communities for the time being or we just pretend like things don't happen. So it's tough for me, and I don't like getting involved with Canadian politics because it's such an undertaking.
At least in America they have a number and a variety of different groups that can come together and make a loud noise. Here it's like you have these small groups that try and make a noise for change, but people here unfortunately — from the time that I was small until now — we still pretend like everything's okay in Canada.
So it's probably one of the most difficult discussions.
Black Lives Matter has been a really big movement both in the States and in Canada, especially here in Toronto. What's your take on the movement, where it's going to go, and what kind of effect it'll have here.
That is a heavy one. The last year and change for me has been extremely difficult, just seeing things happening around the world. The interesting thing about Black Lives Matter and all of the unfortunate events happening around it is what's happening is not [new]. I think because of the internet and the accessibility people have with phones it's just now being revealed.
I think the biggest misconception of that is by saying Black Lives Matter you're saying others don't matter. On a mainstream level those other cultures, other races, are already respected. And I think it's becoming evident to people that there is an imbalance in the type of justice that one race may get over another. It's just the way that it is.
It's an ugly truth, but what's happening is right about now, we are literally having those truths put forth in our faces and we're having to be able to digest it, understand it, and I think the biggest thing is, have respect for it.
You have black youth that are being killed and are being persecuted unjustly all around North America. And you know the media may cover a bit of it, and then there's a lion that dies and it's the BIGGEST THING EVER IN THE WHOLE ENTIRE WORLD.
And the thing is, I've been to Kenya and I've seen those majestic creatures in person, so it is an injustice, but the thing is there are actual people where you live, probably the next block, that are being killed like those lions and it's not as big of a deal.
There's a lot of things happening to our family right now, we need to draw that attention so that not only you understand, respect, and appreciate what our struggles are, but that we can work together and actually come to some kind of, I dunno. I don't know if there's ever gonna be a solution per se, but we at least need to start dealing with the issues and not pretending that they're not there.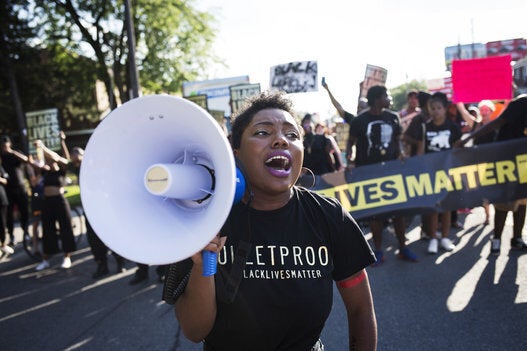 Black Lives Matter Toronto
This campaign season, HuffPost Canada is going past the sales pitch, away from the attacks, and beyond the ballot.
Our Beyond the Ballot series is deep diving into three major problems facing Canadians: climate change, housing insecurity, and elder care. This election is our opportunity to join forces and come up with solutions.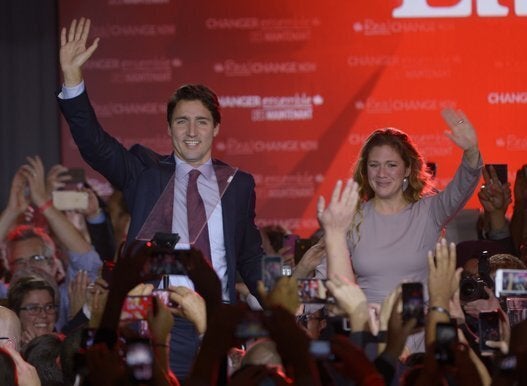 In Photos: Canada Election 2015