Halloween revelers can thank Daylight Saving Time for the extra hour of sleep they'll enjoy after a night of costume parties and bobbing for apples.
Daylight Saving Time ends at 2 a.m. on Nov. 1, 2015. That means clocks will switch back one hour, giving people just a little more respite after the fun they enjoyed the evening prior.
Alternately, they can party for just one hour longer and not feel too bad about it. It will almost be like the extra hour never really happened!
The concept of Daylight Saving Time, which involves setting your clocks forward in the spring and backwards in the fall, dates back to Benjamin Franklin, who recommended it as a way to save money on candles in 1784, Discovery reported.
It came into effect in the United States in 1918, only to be abandoned after a year. But it was revived as a way to save energy during the Second World War.
A Daylight Saving Time period of the final Sunday in April to the last Sunday in October was finally established in the U.S. through the Uniform Time Act of 1966.
While most Canadians will be able to take advantage of extra sleep, the concept of Daylight Saving Time doesn't apply everywhere across the country.
Parts of B.C., Ontario, Quebec and Nunavut also don't follow Daylight Saving Time, the network said.
There is some debate over whether switching your clocks back actually gives you more sleep.
Anthony Komaroff of the Harvard Health Letter wrote in 2013 that, "in reality, many people don't, or can't, take advantage of this weekend's extra hour of sleep. And the resulting shift in the body's daily sleep-wake cycle can disrupt sleep for several days."
He added that your circadian and sleep rhythms can take longer than a week to readjust themselves. He thus recommends exercising as a way to return to a regular sleeping schedule.
A nap now and then can also help, Komaroff said.
In effect, Daylight Saving Time affords more than just one opportunity for more sleep.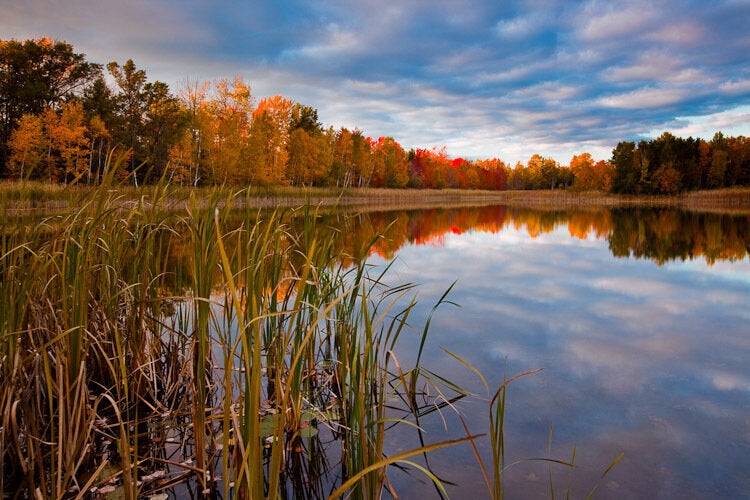 Fall Colors And Autumn Scenes In Michigan