That'll be a dozen large pizzas with a massive side of booze — and hold the pizzas.
An Edmonton restaurant has been busted for allegedly selling alcohol hidden inside pizza delivery boxes after hours.
Northwest beat officers were tipped off an unlicensed establishment distributing alcohol after-hours in September, Edmonton police Sgt. Curtis Hoople said in a news release.
Officers searched the establishment and found 240 beers and 100 bottles of liquor stashed inside pizza boxes, delivery trucks, and pre-packaged paper bags.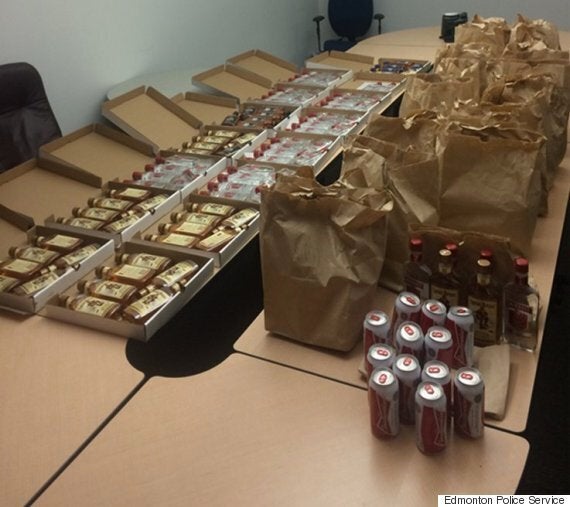 Four employees received a provincial violation summons for the prohibited sale of liquor, said Hoople. The restaurant, located in the area of 97 Street and 118 Avenue, was also shut down for a day.