In the right hands, makeup can add a little colour, conceal imperfections or transform anyone into Canada's next prime minister.
While Elizabeth May, Justin Trudeau, Gilles Duceppe, Tom Mulcair and Stephen Harper's chances of forming the next federal government lie in the hands of voters, the party leaders have certainly had an impact on Canadians over the last 70-plus days of campaigning.
And like all folks in the spotlight, that means they're perfect for some Halloween-costume inspiration.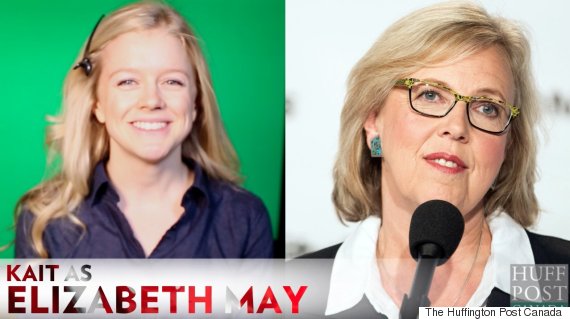 To help out with our politically-inspired Halloween makeover, HuffPost Canada enlisted the help of Megan Fraser, a comedy writer and makeup-special effects artist.
To see how Fraser transformed five HuffPosters into party leaders, watch the video above.



Follow Huffington Post Canada Style on Pinterest, Facebook and Twitter!
Also on HuffPost
In Photos: Canada Election 2015