Halloween is fast approaching, so while you finish the last minute details of your costume, start celebrating on your digits with this fun Halloween nail art design!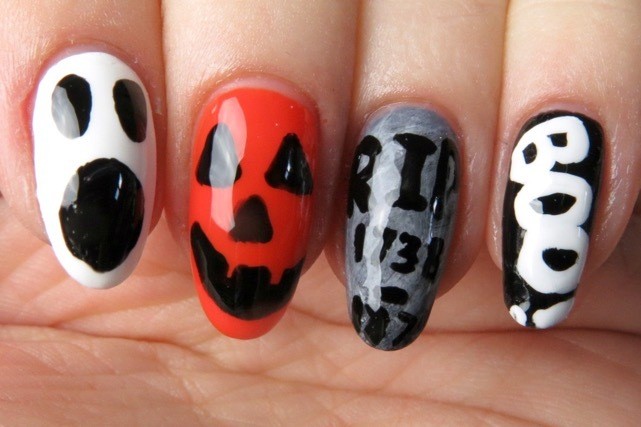 A lot of this design simply requires a nail art brush. You can make the designs as simple or intricate as you'd like. The ghost and Jack-O'-Lantern are particularly easy to create and can help you practice using the nail art brush.
For the ghost (white base) and Jack-O'-Lantern (orange base), use the nail art brush and some black polish to create the faces on your nail.
For the pinkie finger (black base), use the same nail art brush and some white polish and spell out Boo!
Lastly, for the tombstone, start with a dark grey polish as your base colour. Next, dip a nail art brush into a lighter grey polish. Wipe off some of the polish from the brush, and then dry brush the polish over the base colour. Repeat this step with a black and white polish to create some dimension. Finally, complete the tombstone with RIP and dates with the nail art brush and black polish.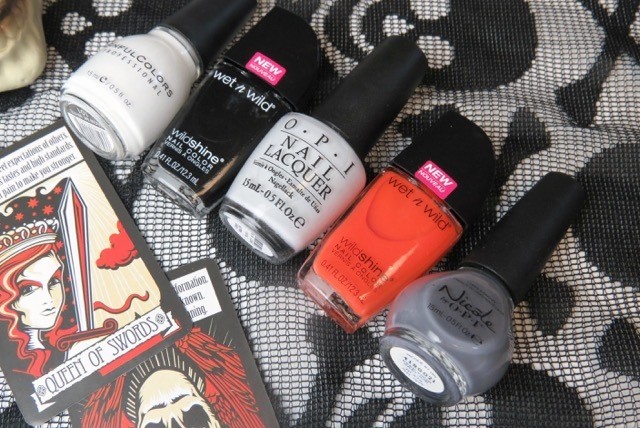 Polishes Used: Sinful Colors Snow Me White, Wet n Wild Black Creme, OPI I Cannoli Wear OPI, Wet n Wild Nuclear War and Nicole by OPI Keep Your Grey Job.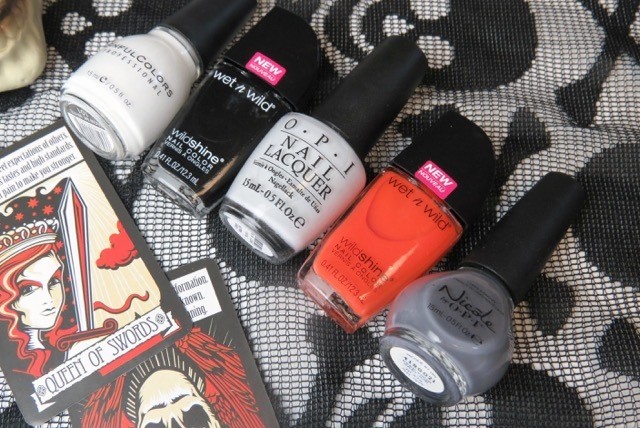 Kaitlyn Delano is a beauty blogger based in Toronto. You can find all of her Mani Monday designs on her blog, Kaitlyn Elisabeth Beauty.
Follow Huffington Post Canada Style on Pinterest, Facebook and Twitter!
Also on HuffPost
Totally Teriffying Halloween Nail Art Ideas