Comedian John Oliver has a message for Canadian voters and he willingly broke an election law to share it.
During Sunday's taping of "Last Week Tonight," Oliver poked fun at the Canadian election by lambasting Americans who "waited until literally almost the last moment to learn the first thing" about it. Voters head to the polls Monday.
To catch viewers up with what they're missing, he highlighted former Conservative candidate Jerry Bance's pee mug bungle and NDP candidate Alex Johnstone's phallic Auschwitz joke to punctuate the comedic quality of shenanigans unfolded up north.
"These local races are vital to who becomes Canada's next leader," he said, underscoring a key difference between Canadian and American electoral systems.
Framing the race as a "good old-fashioned Canadian three-way," Oliver then proceeded to make fun of each federal leader.
He likened NDP Leader Thomas Mulcair to "Paul Giamatti's uncle reading a rhyming dictionary," and Liberal Leader Justin Trudeau to a "LL Bean sweater model who just underwent a lobotomy."
Oliver also ridiculed the Conservative party's fixation on the niqab ban, shooting it down as ridiculous, comparing the controversy to the backward baseball cap and half-buttoned pair of overalls Justin Bieber wore when he met Stephen Harper.
"She should be allowed to wear whatever the f*** she wants," he said.
After calling Harper Canada's "dickhead boyfriend," Oliver cited a provision in the Elections Act that prohibits non-residents from promoting citizens to "vote for or refrain from voting for a particular candidate" or face a $5,000 fine or six-month jail term or both.
"You think I'm scared of six months in Canadian prison? What's that? Six months of living in Ottawa?" he joked.
"But if telling you not to vote for Stephen Harper is going to cost me $5,000 — I'm going to get my money's worth," he said.
"And I'm going to do it in the most Canadian way possible."
To follow through on that promise, Oliver brought on a toque-wearing musician beaver, a moose receiving a free colonoscopy and "one of Canada's finest sons": comedian Mike Myers driving a snowplow in full Mountie attire.
"I love Canada. But the fact that it has a law banning outsiders from telling Canadians how to vote is one of the least Canadian things possible. Oh, and don't vote for Stephen Harper," said Myers.
The two men then proceeded to shower the stage with $5,000 in Canadian bills.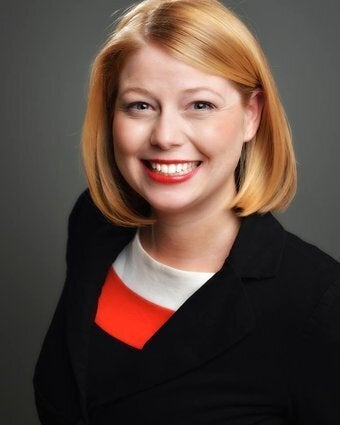 Social Media Mishaps In The 2015 Canadian Election