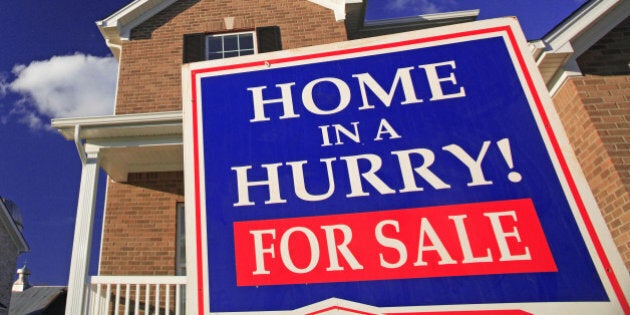 Ratings agency Moody's and magazine The Economist are sounding the alarm about rising consumer debt loads in Canada and some housing markets that are significantly overvalued.
Moody's economist Paul Matsiras said Toronto and Vancouver have had some of the highest housing-price inflation in the world.
Both cities are in a bubble which has given real estate investors too much confidence that prices will continue to rise, while encouraging consumers to take on too much debt, Matsiras said.
"The risks are less around the rapid house price appreciation per se, than the fact that, relative to incomes, homes in Toronto and Vancouver are increasingly becoming unaffordable either to own or to rent," he wrote in a note to investors.
The Economist estimates Canadian housing prices are 34 per cent overvalued against average disposable incomes.
"Consumer debt is a record 165 per cent of disposable income. Most of that borrowing has gone into buying houses, which now look scarily overpriced," the magazine said in its most recent issue.
It calls high consumer debt "tomorrow's headache," warning of potential rate increases. The concern is the combination of overtaxed consumers with an economy walloped by low oil prices.
The Economist points to a "shaky economy," which makes inflated debt and housing prices more dangerous.
Although it acknowledges that exports are picking up because of the low dollar, it warns there is a risk of inflation, which would drive up interest rates and could lead to a housing price correction.
The federal government is vulnerable to an overvalued housing market because it backs mortgage insurance through CMHC, the Economist said.
"An economic downturn might not spell catastrophe. But the debt binge ensures it would be very unpleasant," the Economist said.
Canadians are so debt-strapped most could not handle a substantial increase in mortgage payments, Moody's Matsiras added.
"Coupled with the current downturn in energy from low oil prices, a rise in defaults and pullback in consumer spending would be catastrophic for Canada," he wrote.
When the U.S. begins to tighten rates, the effects could ripple through the Canadian economy, he warned.