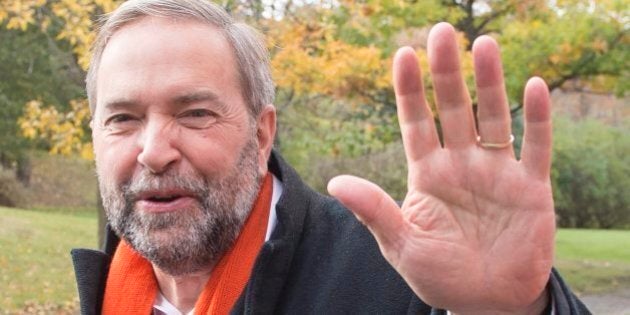 MONTREAL — Tom Mulcair and his wife spent Monday morning checking out his party's electoral machinery in his home riding of Outremont.
He met campaign volunteers in this leafy, well-established district of Montreal at a private home serving as a command post to help mobilize the vote.
Mulcair expressed appreciation to the workers who kept his re-election bid going as he campaigned across the country over the last 78 days.
"Thank you for everything you are doing. We know we have a three-way race across Canada, and now is the crucial day — today, the day of the vote," he said.
One volunteer responded: "It's nice to work for the next prime minister."
For a time, Mulcair rolled up his sleeves to check lists of known supporters and he received a briefing on various polling districts. The NDP is known to have an efficient system for getting out the vote, which will be crucial for the party.
The NDP leader urged his supporters onward, saying a victory "is there for us to go (and) get."
Mulcair, on the way out the door, seemed upbeat and said the party had a wonderful campaign and that he was having a great day.
He had already cast his ballot in an advance poll and planned to spend the rest of the day motivating his supporters before settling in to watch the results with his family at a downtown Montreal hotel.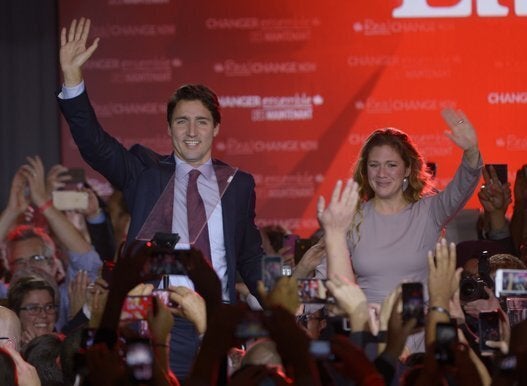 In Photos: Canada Election 2015