As Canadians head to the polls, several voters across Canada have reported that they received ballots that were already marked.
After the ballot was declared spoiled, he received a second that was pre-marked for the Green candidate. A third, unmarked ballot was given to him and he voted.
An Elections Canada spokesperson told CBC an "extremely rare" printing error caused the issue.
Quarrie's Facebook post on the incident has been shared more than 21,000 times.
But since that report, other similar stories have surfaced.
In Peterborough, Ont., a student told CBC News he also received a pre-marked ballot — with an X beside the Tory candidate — at an advance poll over Thanksgiving weekend. Elections Canada told CBC they have no record of the incident.
A voter in Kitchener, Ont., told 570 News Monday that a ballot he received on voting day was also pre-marked for the Conservative candidate.
"Guy hands me the ballot, and he's folded it for me. I got back to the cardboard screen, I unfold it, and there's an 'X,'" he told the radio station.
And, in Halifax, a woman told Metro that the ballot she received Monday had an X already "clearly" marked for a candidate. She did not say what name it was marked next to.
The woman told the newspaper that she called Elections Canada, and was told it was likely an ink smear.
Elections Canada spokeswoman Diane Benson told The Huffington Post Canada by email that some ballots can be marked "because of printing issues (ex: ink smear or mark.)
"This is called a spoiled ballot. If the elector gets one, they can ask the deputy returning officer for a new ballot," she wrote.
Spoiled ballots are all tracked but not counted. Voters worried about their ballot should take concerns directly to poll supervisors and can also contact Elections Canada.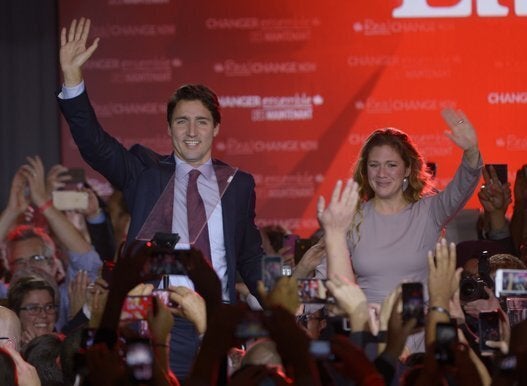 In Photos: Canada Election 2015