Toronto Zoo
We interrupt Monday's extremely busy schedule to bring you baby panda updates straight from the Toronto Zoo.
Almost a week old, both giant panda twins are doing well, and have become "quite vocal, active and bright," according to the zoo.
"Their white fur appears to be fuzzier and hints of black pigment can now be noticed on their skin over their ears, around their eyes and even over their shoulders," the zoo announced on Facebook on Monday. "While their eyes are still closed, they are wiggling and demonstrating all of the right behaviours looking for nourishment from mom."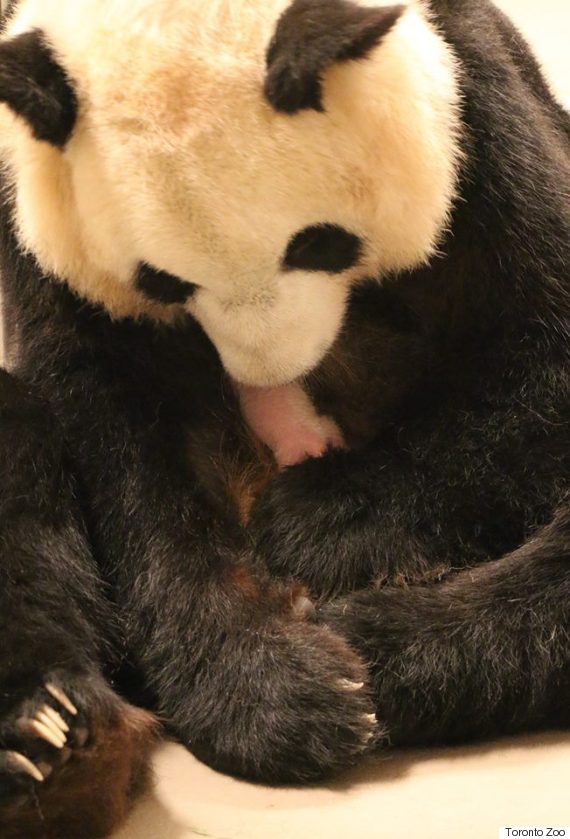 Er Shun with one cub.
This, of course, is great news to know that mother Er Shun is taking care and nursing both of her cubs. Often, mother pandas tend to take care of one cub, which Er Shun was showing signs of last week.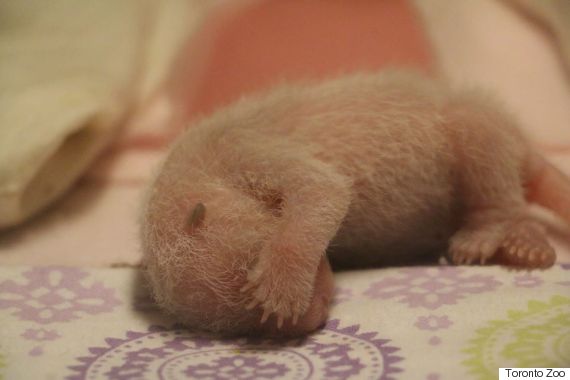 Toronto Zoo panda cub.
The cubs were born between 3:30 and 3:45 a.m. last Tuesday, the first weighing just under 188 grams and the second 115 grams. These twins are Canada's first giant pandas. The Toronto Zoo notes this week, there have been some weight fluctuations, but both cubs are currently stable.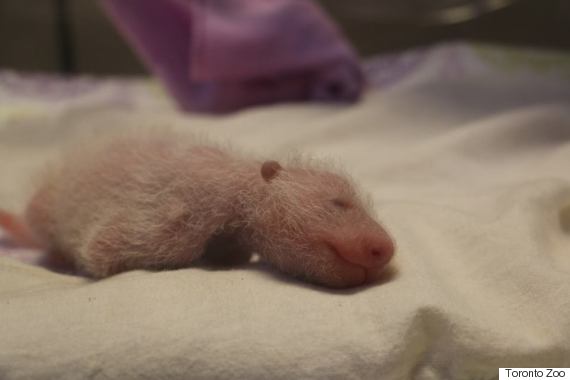 However, it is still considered a critical time for both these newborns. We're hoping for the best!
ALSO ON HUFFPOST