It happened. It really happened.
Liberal Leader Justin Trudeau made history Monday, leading his party to a stunning election victory, becoming the first third-place party to be elected government in 90 years.
Touting the merits of "what positive politics can do," the newly re-elected Papineau MP extended an olive branch to his political rivals by calling them "neighbours."
Shortly before Stephen Harper took to his Calgary stage to make a concession speech, the Conservative Party issued a statement confirming that a search for a new leader is officially underway.
"We put everything on the table, we gave everything we have to give, and we have no regrets whatsoever," he said, claiming blame for the party's slip in numbers. "The disappointment you also feel is my responsibility and mine only."
Final Canadian election seat count: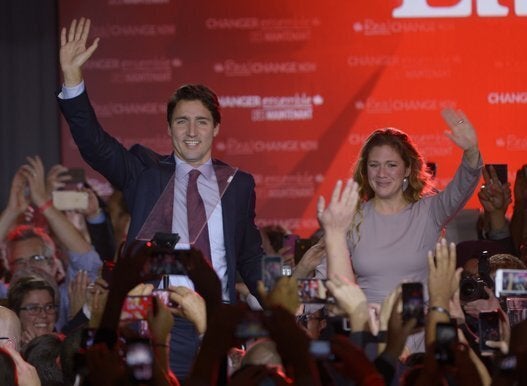 In Photos: Canada Election 2015