If you've ever wondered what happened to Lorelai and Rory Gilmore, Netflix is about to answer all your questions. Or at least, some of them.
According to TVline.com, the streaming network has ordered four 90-minute episodes of the early '00s cult favourite, with major cast members — namely Lauren Graham (Lorelai), Alexis Bledel (Rory), Kelly Bishop (Emily) and Scott Patterson (Luke) — signed on. No word on Melissa McCarthy (Sookie), who also did not join the cast for a reunion this summer.
And the news just keeps on getting better. Series creator, Amy Sherman-Palladino, who left the show before it ended in the seventh season due to conflicts with Warner Brothers, is reportedly signed on to write the Netflix shows, and her husband, executive producer Daniel Palladino, is going to be working on the show as well.
Meanwhile, the news brought some serious Gilmore Girls fans out of the woodwork, and those include some pretty heavy hitters:
And while the stars are still staying somewhat mum on the topic, they're not keeping fully quiet either:
And since that's right in our wheelhouse too, all we have to say is, where you lead, we will follow.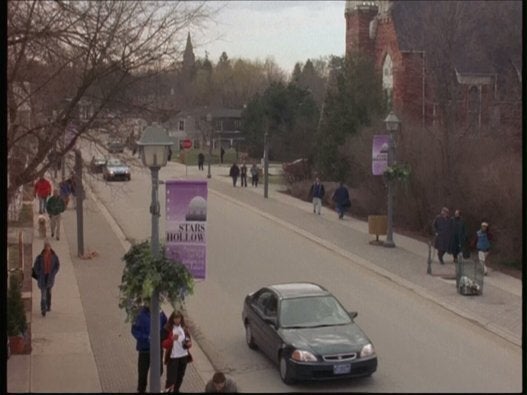 The 18 Most Important 'Gilmore Girls' Episodes