Four-year-old McKenna loves to sing Martina McBride's cancer support anthem "I'm Gonna Love You Through It" to her mom, but neither the girl nor her mom thought the country singer herself would ever join in.
The posts were flooded with sweet comments, and even prompted a response from Martina McBride herself.
The singer was clearly touched by the performance, so much so that during an appearance on "Ellen", McBride joined McKenna for a special serenade to her mom.
In the video posted Tuesday, Stanchak wipes away tears as her daughter belts out the ballad with some help from the superstar.
"I raised my kids with Martina McBride and those songs have gotten us through some really tough times and this song came out when [Stanchak] was diagnosed," she explained.
Silvernail has started a GoFundMe page to help with her daughter's medical costs, but DeGeneres also announced during the family's appearance on her show that they would be receiving a US$20,000 donation from Shutterfly, an online image publishing company that has partnered with the show in the past to provide gifts.
So while Stanchak and her family's support network has grown recently, she already has a pretty powerful one in her small daughter.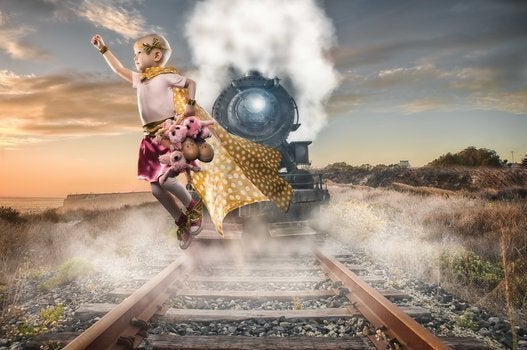 Kids With Cancer Follow Their Dreams In Whimsical Photo Series