What's better than one Jose Bautista? Two Jose Bautistas. Or at least a mini-clone of the Blue Jays slugger.
The real Bautista met with his mini counterpart before Game 4 of the ALCS against the Kansas City Royals.
Mini Bautista, Ontario boy Oscar Wood, got his claim to fame when a video of him timing his swing perfectly to Bautista's epic three-run home run in Game 5 of the ALDS went viral.
According to Wood, the real Bautista hits better when he's around and does his swing.
"When I imaginary-swing the bat to (Bautista), it brings luck to him, because when we went to Yankees Stadium, he hit a home run and then we went to the Tampa Bay game in Toronto and he hit two home runs," he told the Toronto Star.
The Jays might need the good luck. They're down 2-1 in the best of seven series against a tough Kansas City Royals club. We're also hoping that the good luck rubs off on the other Blue Jays.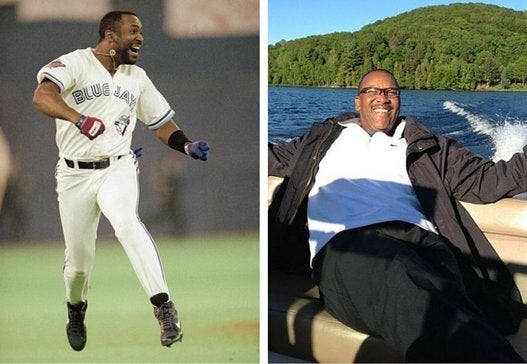 World Series Blue Jays Now