Justin Trudeau secured a majority government in Monday's federal election, and he may have also won the Internet with a little help from one of our favourite Blue Jays.
When Toronto's Jose Bautista famously tossed his bat in celebration after landing a home run that propelled his team to an ALDS win over the Texas Rangers, fans offline and online went crazy.
On Monday, as the election's early results showing a strong Liberal lead began to trickle in, many users on Twitter wondered if they would get a mash-up of the two massive events.
Soon enough, the Internet delivered.
Meet Canada's newest contribution to post-election commentary: the Justin Trudeau Bat Flip.
One person even edited a cutout of Stephen Harper into the video of Bautista's homerun.
Some users felt very strongly about Stephen Harper's leadership and decided to combine the Trudeau Bat Flip with Harper.
We welcome our meme-worthy prime minster. Let's hope this is the first of many.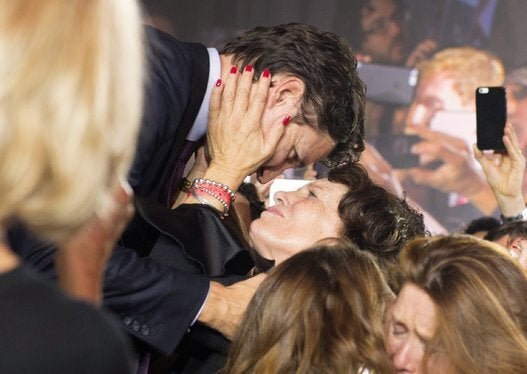 Canada Election Night 2015