Rejoice, Canadians: the world is talking about you.
Media outlets from the New York Times to the BBC are covering the election of Justin Trudeau and the Liberal Party to a majority government.
And social media users the world over are swooning over our next prime minister.
I'm seriously moving to Canada, y'all. As soon as I do, I promise to stop saying "y'all." https://t.co/kxDCWArmdX via @NewNowNext

— Cas' Wife (@njgirl0976) October 20, 2015
With Justin Trudeau likely to become Canada's PM and Mexico's President Nieto...North America is pretty sexy. pic.twitter.com/tOk6uCritA

— Martha (@MarthaYoung) October 20, 2015
Here are 16 reasons why people are all over Trudeau:
He cheerleads ...
Builds sandcastles ...
And rides unicycles.
He has skills in the ring ...
Like when he beat the hell out of this guy ...
Just look how proud his party was!
And he can deliver in a game of rugby.
At times, he looks like a Disney Prince.
At others, a musketeer.
And he's not above making a fool of himself. Like when he fell down a set of stairs for laughs...
Took his clothes off for money (for charity) ...
Or when he wore this plastic shower cap on his head.
He's affectionate.
This is him kissing Quebec TV host Dany Turcotte.
He's a clown.
He's got sweet dance moves
And he knows the meaning of a balancing act.
Even Nixon predicted he'd be prime minister one day.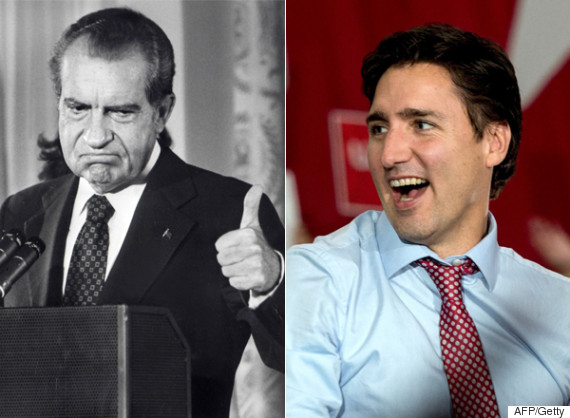 We've yet to see how he'll do in his new office.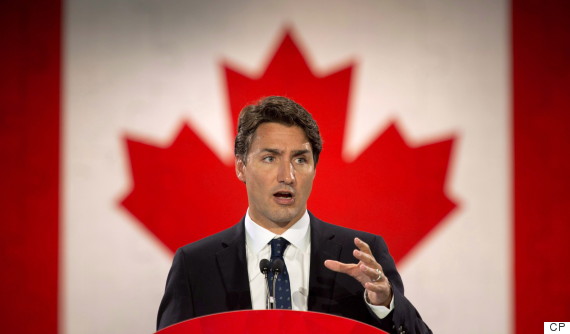 But for now, the world is watching.
More importantly, Canadians are, too.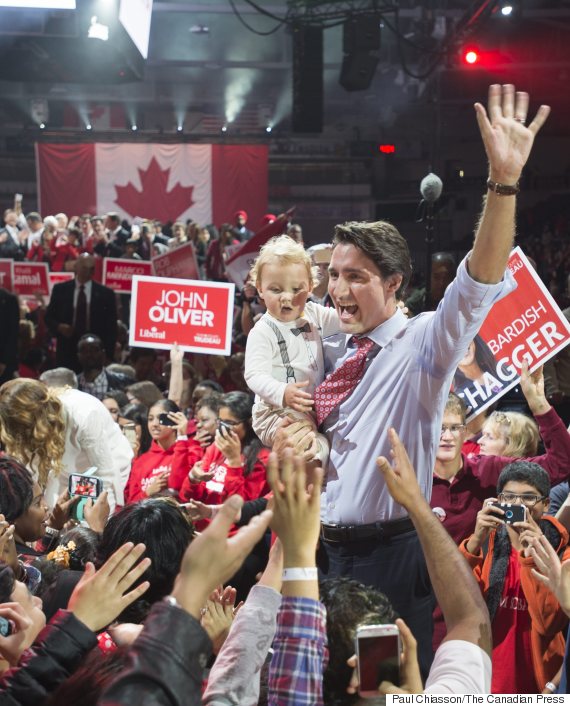 Like Us On Facebook

Follow Us On Twitter

Also on HuffPost
Photo gallery
Justin Trudeau Childhood Photos
See Gallery