BuzzFeed tackled the topic of Native American costumes in a lighthearted video that shows indigenous people trying on getups such as "Tribal Temptation" and "Chief Hottiebody."
The subjects in the video laughed as they wore the costumes. But it was clear how uneasy they were that the costumes existed to begin with.
"I feel like I need a really big shower after wearing this crap," one remarks.
This isn't the first time that BuzzFeed has had indigenous people critique cultural appropriation of the costumed kind.
Just weeks ago, they had some of the same people review fashion worn at music festivals.
In other words, don't wear these costumes. Just don't.
And if you still need some guidance, here are a few others you shouldn't wear this year, or any year: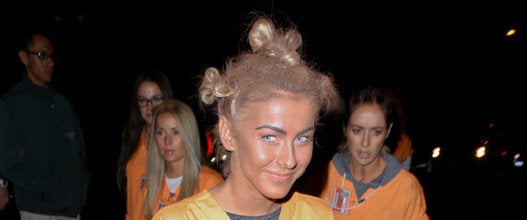 Halloween Costumes You Need To Avoid Forever