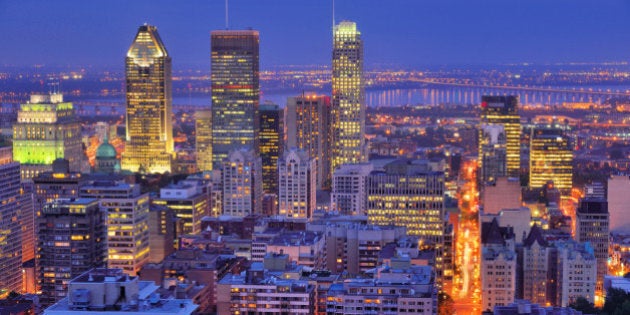 There are so many great things about Montreal.
It's a culturally vibrant city with great festivals, events and historical sites for people to enjoy.
But if you ask the Canadian Federation of Independent Business (CFIB), it's also Canada's worst city in which to be an entrepreneur.
The CFIB, which represents small business owners across the country, has issued a report titled "Entrepreneurial Communities," which ranks cities according to how facilitative they are for business.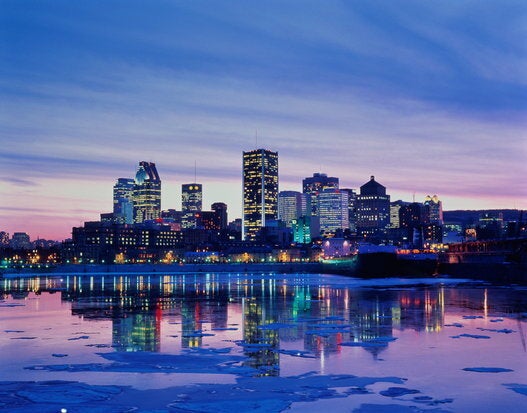 The Worst and Best Places to Own a Business In Canada: CFIB
The organization came up with scores by looking at three main factors: entrepreneurial presence, or the "scale and growth of business ownership"; entrepreneurial perspective, or how optimistic business owners feel, and how much success they enjoy; and policy, or what kinds of taxes and rules have been set by local governments.
The federation arrived at scores out of 100 by looking at 14 indicators and taking perspectives from their membership.
The City of Montreal received the lowest rank, with a score of 36.
Delays in issuing certain permits also presented an issue for CFIB members.
"Small business owners are clearly saying enough is enough," Gaudreault told the newspaper. "It's time for a change, it's time for some breathing room."
But it wasn't all bad news for Montreal. While its policy score was the worst among all the 121 areas ranked by the CFIB, it also received a score of 10.9 when it came to entrepreneurial presence — putting it in the company of some communities that were listed in the top 15 overall.
At the other end of the rankings, the "Calgary periphery," or areas surrounding Alberta's biggest city, ranked as the best place in which to run a business, with a score of 73. It's the second year in a row the area has topped the ranking.
"The outer rings of major cities are usually better incubators of new businesses because of lower relative costs but still reasonably good access to large markets," the report reads.