October 21st, 2015. It's the day the future welcomed a kid named Marty McFly, from 1989, to a time where hoverboards and flying cars were all the rage. Yes, my friends, today we celebrate "Back to the Future II" day.
Everyone from Oreo (yes, the cookie) to the David Cameron (yes, the Prime Minister of the UK), have cracked a BTTF joke today. But the best reference of all comes from Nike, who, had a prominent role in the 1989 sequel with their power-laced Air MAG and Bruin.
Many have suspected that Nike will be releasing the most coveted pair of kicks from the films franchise at some point this week. Former art director, Max Erdenberger, at advertising agency Wieden+Kennedy in Portland, dropped a major hint on his Twitter on Sept 9th -- a photo of himself holding the famous shoe with the caption: "October 21, 2015." Is a functioning version of Nike's long promised "Back to the Future II" power-laced Nikes really coming our way? Is today the day?
But as we hold our breath on the power-lace release, Wednesday did mark the launch of the Nike Bruin, McFly's classic kicks from the movies. The Bruin, complete with autoclave outsoles and suede uppers, is the shoe that marked the birth of Nike Basketball in 1972 when it hit the hardwood in Portland's Veterans Memorial Coliseum.
Now, 43 years later, NikeLab is re-releasing the Bruin. This time however, the new sneaker is geared with a full-grain leather upper and cupsoles instead of the archetype suede upper and autoclave outsole. The kicks are accented with the famous, bold red swoosh and has no heel tab and tongue markings.
The NikeLab Bruin Leather will be available at NikeLab destinations around the globe, beginning October 21.
So if you're looking to dress up at Marty McFly this Halloween, wait and see if those power-lace shoe will really be dropped at some point. In the meantime, grab those Bruins, a red puffer vest and a denim jacket, and you'll be set to head back to the future.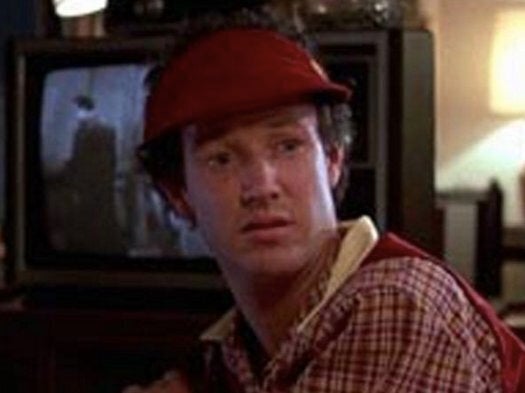 Back To The Future Stars: Where Are They Now?